2012 Preview [Part 1]: The Potential Winners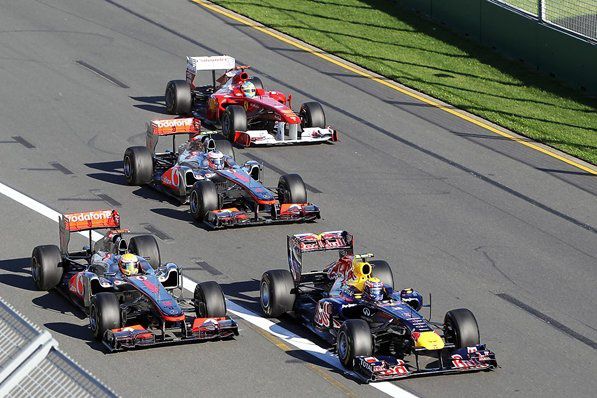 The start of the 2012 Formula One season is approaching rapidly and it's about that time that we share our thoughts about what might unfold over the next nine months. Last year, the whole season was dominated by Sebastian Vettel and Red Bull, so this year, we are hoping for a lot more. DRS and KERS really made overtaking easier and it was great to watch the midfielders battle on the straights. Unfortunately, Vettel was always too far ahead for anyone to take advantage, and that's what I'd like to see change for the upcoming season.
2010 was the best year ever. Every race there was a new winner and a new championship leader. We had no idea which driver was going to win the championship until the chequered flag in Abu Dhabi waved. Vettel ended up winning that championship also, but the other men in the mix that year are in a good position to pounce and take the spoils this year. There are also people that were completely out of the fight a few years ago that might have it now. Testing has been going well and as it does every year, it's starting to form rumors.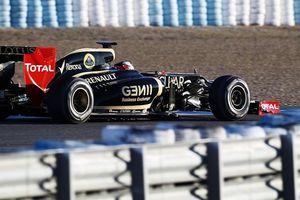 The first rumor is Lotus. Lotus, formerly Renault, had a strong start to the season last year, but after the first couple of races, their performance started to drop off. This is the year that they can come back and show that they have the pace to win races and championships. So far in testing, they have the fastest car, a few minor reliability issues, and the confidence they need to be a frontrunning team. People started laughing when Kimi Räikkönen made his F1 return, but he could also be a factor. He showed some promise early on in testing, and could bring the experience of a World Champion to his advantage in the title fight. Romain Grosjean debuted in Formula 1 for Renault in 2009, but still needed to mature then. Now, three years later, he has the maturity and knowledge that could get him a high spot in F1. He has also shown some speed in testing, which could help him gain even more reputation.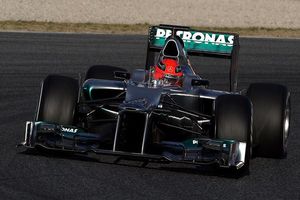 There is also a record number of Formula One World Champions that will be driving in the 2012 season. Six men in today's field have experienced the glory in the past and look to find it once again. Last year, five World Champions were in the field, but was one further down than he would have hoped. Michael Schumacher was fighting for lower end positions against Force Indias and Renaults instead of podiums with McLarens and Red Bulls. He hopes that this year, Mercedes can take a step closer and help him win his eighth World Championship, which would also make him the oldest champion of today's era.
This could also be the year that a team could step up from the level that they currently stand at that. Caterham debuted as Lotus in 2010, but has failed to score since. They are targeting to do so this year, with the help of drivers Heikki Kovalainen and Vitaly Petrov. The team knew that if they didn't move up soon, they would have to fight against their budget which could eventually make the team vanish. Both drivers know that if the team vanishes, they do too, so they have extra pressure on them to push the CT01 to the limits. They also hope to fight with midfielders like Toro Rosso, but stay ahead of fellow junior teams, Marussia and HRT. They haven't been able to compare to the other backmarker teams during testing, but that just helps them mix in with the midfielders who are running at the tests.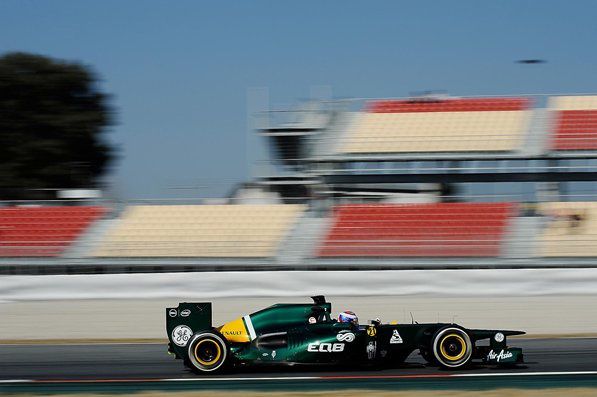 That's it for Part One, but stay tuned for Part 2 of the 2012 Preview which will feature Number Two drivers, team orders, new tracks and a farewell tribute to Rubens Barrichello.