2012 Preview [Part 2]: Team Orders a Factor?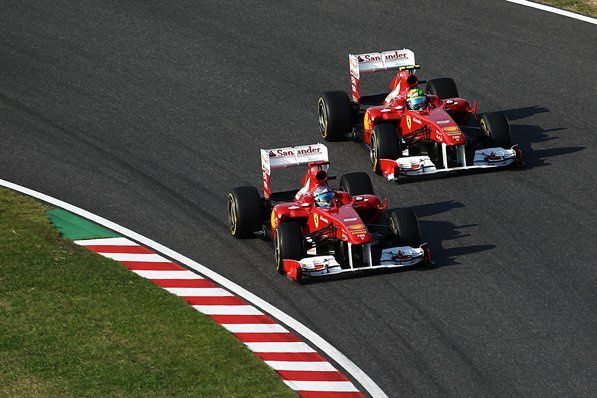 Ferrari has said that they won't be fighting for podiums at Melbourne, but they are still the center of attention for the second part of the 2012 Preview. It won't just be Ferrari who we'll be talking about, as there are some other teams that will be under the spotlight in this second part. Why are these teams being talked about? They're being talked about because of their history with team orders, and their lineups of Number Two drivers.
Since Ferrari has been the most occurring name in this article, they will be brought into consideration first. Felipe Massa never thought that he would end up in the situation that he is in now, especially saying that he had almost won the World Championship in 2008. He has heard over the radio to let his teammate past, and is blown away by that teammate, (Fernando Alonso), who has clearly gained the Number One spot at Ferrari. There hasn't been much action since 2010, but now that team orders is allowed, there could easily be some important radio transmissions at the Italian squad. Massa is under pressure as well. Not only does he have to regain the Number One spot at the team, but he also has to impress so that he will still have a spot in Formula 1 next year.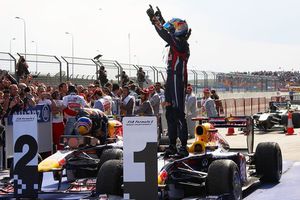 Red Bull will be the next team on the hit list, and they also have history of favoring another driver. That driver is the one that all teams would favor, Sebastian Vettel. Back in Silverstone, Webber was right behind Vettel when he was told to stay behind Sebastian until the chequered flag. This made Mark furious, and a feud that had started last year between the teammates rumbled on. Principal, Christian Horner says that there will be no team orders this year, but something can always slip out.
Any other team under pressure can also issue team orders between their drivers, which can make for an exciting and controversial season. Comment below if there are any other teams that might take it into consideration.
---
The United States Grand Prix is planned to take place this year after all, but things are getting political as the founder of the race, Tavo Hellmund, has sued partners in the development. Hellmund says that he had a vision for the race and the partners were just taking advantage of the track and not creating his vision at all. "This is unacceptable," Hellmund said in an interview. Tavo will meet in court will his partners, where they will discuss the matter more in depth. Whether this will be an issue or not we still don't know, so stay tuned and find out!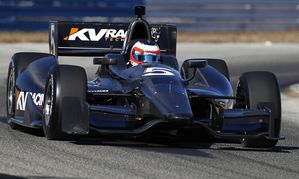 Finally, we're going to say good-bye to Rubens Barrichello after 19 years in Formula 1. Barrichello had won eleven races, however no championships. He was on pole for his home race, but never won it. Despite that, Rubens was a driver that we would never forget. Even as he grew older and went further down the grid, he was always smiling. Now those smiles make their way to IndyCar as Rubens has signed a deal with KV Racing Technology. He refuses to race on ovals, but will unleash his talent in the new arena everywhere else.
---
That was Part 2 of the 2012 Preview, and Part 3 will be coming soon. What are the new regulations this year and why are they needed? That's coming up next.