Barrichello's IndyCar Test Goes Well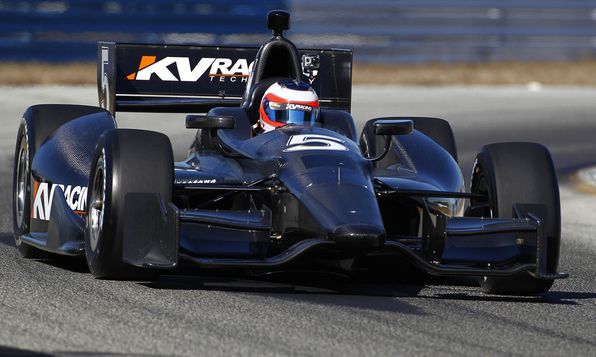 Rubens Barrichello looked as if he wasn't going to race again. That wasn't what the Brazilian wanted, it's just what happened. Rubens still loved F1 and still has a very small chance of driving with HRT, as Liuzzi still remains impatient about his drive with the backmarkers. But unlike Liuzzi, Barrichello may have an alternate opportunity, but not with F1, with IndyCar. I personally don't follow IndyCar, but if Rubens was part of the field, it might just be something I'd tune in to.
Barrichello said he enjoyed his test outing with KV Racing, but hasn't made a full commitment to the American series quite yet. KV Racing said that Rubens could be quite competitive in the sport, however, because his lap times towards the end of the day were very fast. Barrichello himself commented, "I had a very, very nice day with KV Racing Technology. In the morning, I was still getting used to the car and not doing anything silly because obviously you don't want to put it in the wall. It's a different machine from what I'm used to, but it had a good feeling."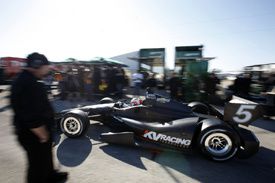 IMAGE [2]: Rubens leaving the pits and going out onto the track.
The way Rubens was introduced into the IndyCar world was by his friend and current KV Racing driver, Tony Kanaan, who was really impressed by the ex-Williams driver. "Well there isn't much to say," said Kanaan. "After the first 20 laps, he's already setting the same lap times as me! His knowledge and experience helped confirm some ideas we had for the test, so it was productive having Rubens around."
So, Rubens in IndyCar? Quite crazy yet exciting. What are your thoughts? We all would love to hear them!