Bitter Disappointment - Renault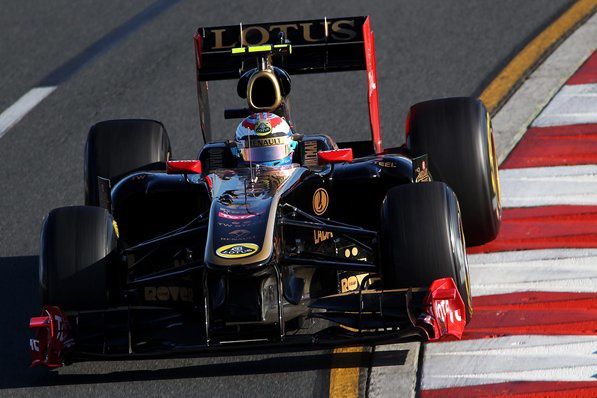 Image [1]: Petrov drove to an excellent third in Australia, but now, the Renault team is losing their pace.
The Lotus Reanult GP team was doing very well in the opening part of the 2011 season and many people started to claim that they could be challenging for race wins and fighting for the constructor's title. But that was not the case, as the team proved with so bad qualifying and poor reliability. Members of the Renault team think that it might be their forward facing exhaust.
When the team launched their car, everyone was shocked by their design. I was a very radical road to choose and the big question was if their design plan would pay off. And when both drivers had a chance to stand on the podium in the opening two rounds, many thought it had.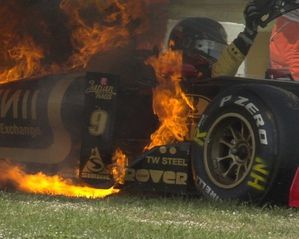 But later on, their results started to go farther down the pack and Mercedes was catching up. Soon they were dropping positions in the Constructor's Championship. This might have been because of their forward facing exhaust. In Spain, Heidfeld's car caught fire and that might have been too much heat for the car to handle.
Image [2]: Heidfeld is taken out of his flaming Renault after it caught fire during the third practice session of the Spanish Grand Prix.
Their race results weren't great either. Heifeld and Petrov had racked up five retirements altogether befor Heidfeld was dropped from the team. Bruno Senna took his place in the Belgian Grand Prix onwards. But in the Grand Prix of Belgium, Senna crashed on the first corner, continued but finished way out of the points.
His promise was shown in the Italian Grand Prix when he made it into a ninth place, but the qualifying pace needs to kick up a notch or else they wont get any faster during races. Renault thinks that they will get better during races, especially Japan, but we'll have to wait and see how they do this weekend for the Japanese GP in Suzuka.
Image [3]: Vitaly Petrov crashed out in the Italian Grand Prix in the first lap melee caused by Liuzzi.