Brazilian Out, Brazilian In: Senna to Replace Rubens at Williams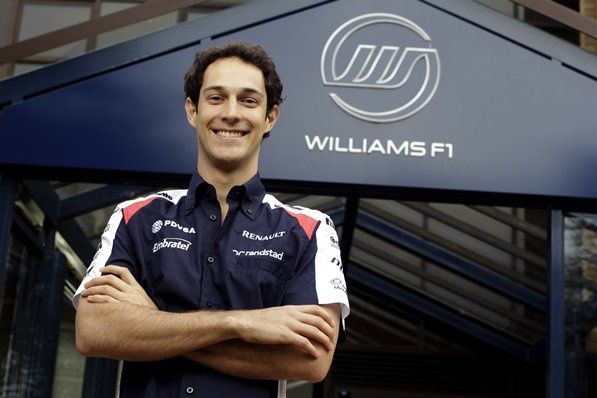 IMAGE [1]: Bruno Senna poses for a picture after signing with Williams for 2012.
Williams was one of the final two teams not to have announced a full driver line-up for 2012 until now. The British squad announced that Bruno Senna would drive for the team in the upcoming season, replacing veteran Rubens Barrichello. The news was controversial however, because Senna's uncle, Ayrton, was killed at the wheel of a Williams in 1994. Safety has come a long way since then and we don't expect Bruno to die this season, but it was more shocking just to see him move to a team with family history like that.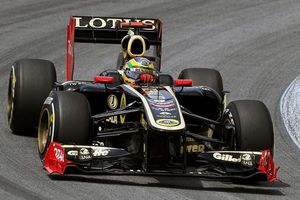 IMAGE [2]: Senna driving for Renault at his home race in Brazil.
Bruno looked at it from a different way in an interview, "It will be very interesting to drive for a team that my uncle has driven for, particularly as quite a few of the people here actually worked with Ayrton. Hopefully we can bring back some memories and create some great new ones too. I also want to get some good results in return for the support my country has given me to help get me to this position today. I am very proud to be Brazilian and more motivated than ever to demonstrate what I can do. Ever since I first sat in a go-kart I never wanted to do anything else."
Frank Williams, who is now Senna's boss was asked about Bruno's experience, "Yes, Bruno only started racing when he was 20 years old but quickly proved his talent in F3 and GP2. In a tightly fought 2008 GP2 season, Bruno finished second in the championship with notable victories in Monaco and Silverstone, the latter in the wet"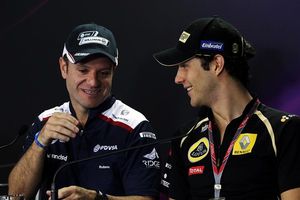 Senna replacing Barrichello means that a Brazilian was booted out and a Brazilian was brought in. It is sad to see Rubens go, and now his only hopes is with the struggling HRT squad.Will we see more from Rubens? Or is it time to move on to the new era and say goodbye to the elder statesman. Feel free to share your opinion and comment below!
IMAGE [3]: Barrichello and Senna in a press conference.