Button in the Interview Room in Montreal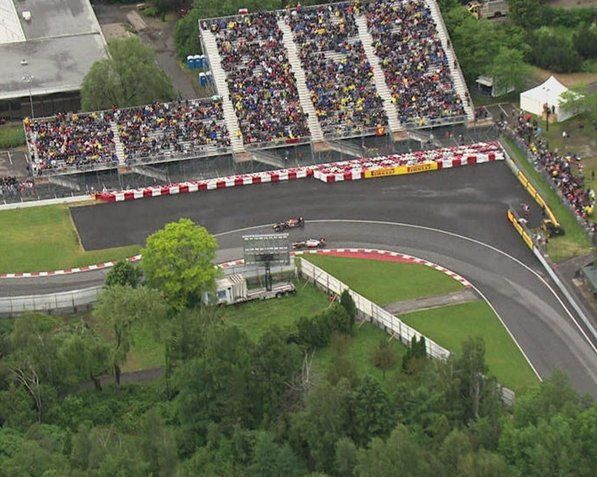 ABOVE: Victory Moment: This is where Button's victory was sealed. Vettel slid off and Jenson glided by with ease.
If you didn't watch the Canadian Grand Prix, here is Jenson Button's interview after his excellent victory.
---
QUESTION: Jenson, an amazing race. Well worth waiting for the finish. You went from last to first. You collided with your team-mate, Lewis Hamilton and Fernando Alonso. But what a race victory!
JENSON BUTTON: Yeah, I mean I really do not know what to say. It has been a very emotional three hours or however long it has been since the start. About the incident with Lewis… I couldn't see anything when he was alongside me. I couldn't see anything in my mirrors. It was one of those things and I have apologised to him. Then, it was really a fight. I got a drive-through for speeding behind the safety car and I had to fight my way through about three times. Eventually, on the last lap I was chasing down Seb. He ran a little bit wide onto the wet part of the circuit and I was able to take the opportunity and take the win. But, for me, a fantastic race I think even if I hadn't won today I would have enjoyed this race immensely. But, yeah, amazing win and possibly my best.
---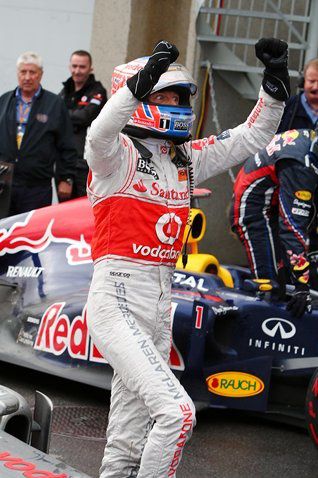 LEFT: Button steps out of his McLaren with excitement 4
hours, 4 minutes, and 39 seconds after getting into it for the start.
---
Yes, it may well have been his best. Keep checking my blog for more articles on the Canadian Grand Prix and more technical articles during our two week break. Don't forget to join us for the European Grand Prix on the weekend of June 24-26 and happy Fathers' Day to all you dads out there!