Can Hamilton Really Get a Red Bull Seat??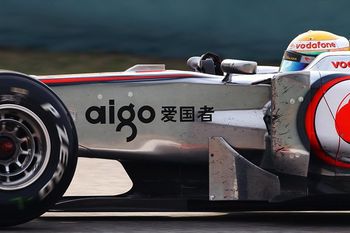 McLaren's Lewis Hamilton had made comments to the media that he had been talking to Red Bull about a race seat after his time at McLaren expires. But can Lewis really go go the Red Bull squad?
Red Bull Racing has a good relationship with both of their loyal drivers. Even if the two clashed every once in a while, they seemed to agree on it later on.
Others say what may be true. Webber doesn't like being the number 2 to Vettel all the time. He could be the replacer at McLaren if Hamilton ends up going to Red Bull Racing.
The reason Hamilton wants to depart from McLaren is because they haven't been able to make a car that is able to keep Vettel at bay. And keeping Vettel at bay is Hamilton's goal. He wants to be a title challenger not the champion's slave.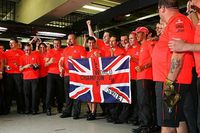 McLaren was the team that made the car that had won him his 2008 World Championship title but fell of the cliff in 2009 and hasn't made it back up yet.
Now with the question rising about Hamilton departing from McLaren, the question about if Hamilton could really get the contract is getting big too.
What do you think, can Hamilton move to Red Bull and if so, was it the right decision??