Codemasters Continue to Supply Official Formula 1 Game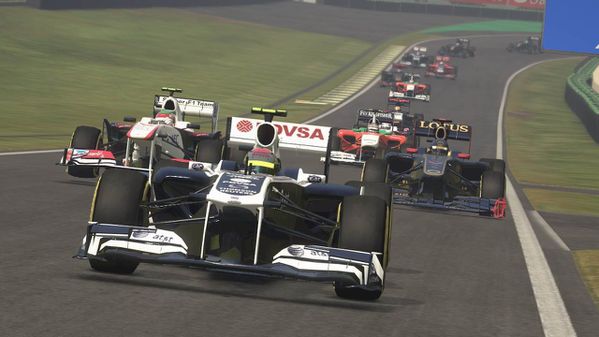 Codemasters Birmingham will remain the designers for the Official F1 Video Game after two successful years of recreating the sport and putting it into virtuality. Coming off a monumental year with F1 2011, Codemasters hopes to take the flaws of the previous games and make F1 2012 perfect. It'll be hard to make a game any better than 2011, but there are more than a few glitches that could be patched. The current detail on the cars is near immaculate. You can see the wings as the car bounces over bumps, and the tyres degrade just as they do in real life, so it will be hard to make those any better. But if even more detail could be added, Codemasters could shoot up into the big time. They've already accomplished one thing, which is when you're playing the game, you really feel like a Formula 1 driver, and thats what a video game is meant to do.
Saying that, I'm quite happy that Codemasters will remain the Official F1 Game maker because I know that they can come up with something brilliant. Even Bernie Ecclestone admitted that the game was eye-capturing, "Codemasters has created some of the best and most successful Formula One games to date," said Ecclestone. "We and the teams work closely with them and look forward to creating more award-winning games together in the future."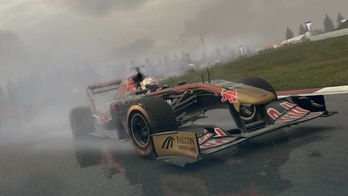 Rod Cousens, Codemasters CEO, added: "We got off to a strong start with Formula One but we harbour ambitions to do much more. Formula One is front of mind at Codemasters and we give it the focus and attention it deserves. We have established close links across the sport and they know that, in Codemasters, they have a great partner. We remain ambitious with our plans and want to take the series forward. We want to take it to new geographies, make it available on new platforms to new audiences. We are taking Formula One to a new online platform this spring and our portfolio will be extended with a Formula One experience that will address a younger video game audience later in 2012. Our teams are hard at it, creating world class Formula One games across multiple genres for players irrespective of location or gaming platform and now, for many years to come."
Codemasters' next project is the F1 Online Game, which is a free-to-play online management and racing game with the same stunning graphics that won BAFTA Awards in 2011. If you wish to sign up for the closed beta, click here.
Like these screenshots? If enough of you do, they will go up for download so you can own them!