Compete Change: What Have DRS and Pirelli Done to the Sport?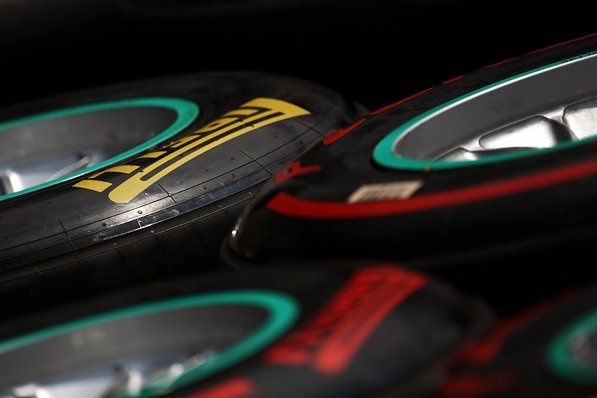 ABOVE: The new Pirelli tires have increased the amount of pit stops at each race because they wear down a lot.
Going into the 2011 Formula 1 World Championship, there were many changes. Some weren't as big as others however. The F-duct of 2010 was going to be banned from the sport and the return of the Kinetic Energy Recovery System (KERS) would replace it. After the drama at the Hockenheimring, team order would be allowed from 2011 onwards.
One big change was the invention of the Drag Reduction System, more commonly known as DRS. DRS was brought into the sport to increase the odds of overtaking by reducing down force when a little slot in the rear wing opened in specified areas. The purpose of it was good as it was the best improvement for each race.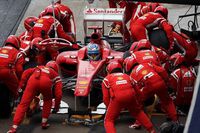 Another big change was that Bridgestone would no longer supply tires to the Formula 1 teams. Pirelli came in to replace the Japanese company which made it an even bigger change than before. The rubber that Pirelli was giving was not lasting as long as the Bridgestones used to. That meant the drivers would have to stop a lot more and there would be a ton of tire marbles lying offline during the end of each race which would catch a driver out if he were to make a mistake.
LEFT: Fernando Alonso makes a pit stop in Canada.
The purpose for DRS was working amazingly. There has already been 623 passes total in only the first nine races. That doesn't mean that all of these passes were caused by DRS, however. A fraction was by faster drivers in the slower three teams and about 50 have been between teammates. DRS produced 30 percent of all passes so far this season. And 220 passes were normal passes without the help of DRS.
Here is a look at a chart that I designed to show how many different passes and how many of them have happened so far in the season.
If you can't read the key, here is the explanation:
Lavender-Blue - passes helped by DRS
Fuschia - inter-team passes
Pale Yellow - normal passes (without DRS)
Light Blue - passes between the slower teams
Moving back to Pirelli, they have made a big change too. And it wasn't that they were supplying good tires, it was that they were supplying horrible ones. That meant that the drivers would have to work more on tire strategy than they did with the Bridgestone tires. Instead of seeing one stop and that was it, we were seeing three or four stops. Jenson Button had made six stop in Canada including his drive-thru penalties. The race in Istanbul had the most stops ever in a Formula 1 race with 82 stops. At some other races, there hasn't been as many stops though. Monaco only saw 43 which meant that the tires could last longer there.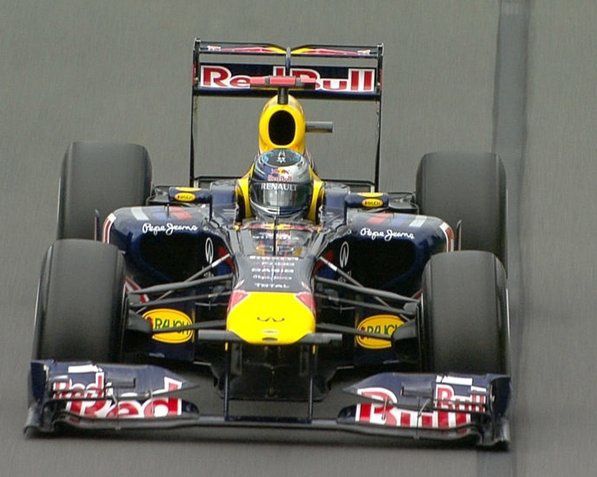 ABOVE: Here is Vettel using his DRS in Australia, where all these new regulations were making their debut.
All these new rules have made Formula 1 so much more exciting for both the drivers and the spectators. And for as long as they stay in the sport, we hope they always will.