Construction on the Circuit of the Americas
ABOVE: This is the layout of the track
In 2012, The FIA Formula 1 World Championship will head to the United States to race for the first time since 2007. But instead of racing at that boring old oval in Indianapolis, the F1 machines will leave their skids on an all new venue in Austin, Texas.
Construction has taken progress as the layout of the track as shown in the image above has been carved into the dirt lot where F1 cars will race in just one year.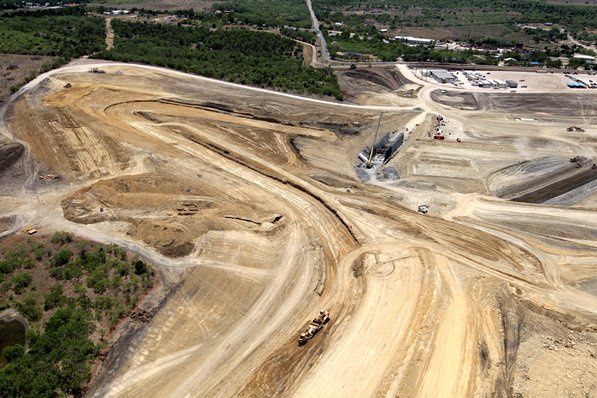 ABOVE: The dirt has been carved to the layout of the track showed in plans
More will be posted about the construction of the Circuit of the Americas.