Daniel Riccardo Replaces Karthikeyan at Silverstone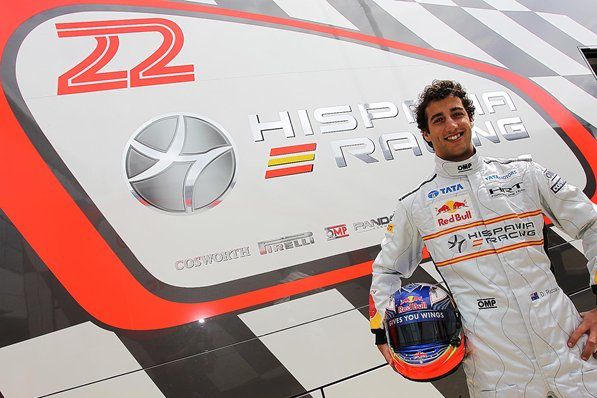 ABOVE: Daniel Riccardo will make his Formula 1 debut for HRT at Silverstone
When you watch the British Grand Prix this upcoming weekend, if you even do watch the backmarkers, you won't see the Inidian driver, Narain Karthikeyan driving the HRT. The man taking his place will be the reserve driver for Toro Rosso, Daniel Riccardo.
For now, Riccardo is only planned to race in the British Grand Prix, but decisions could be made to let him drive for the remainder of the season.
For more on this situation, keep watching for more posts on my blog.