Force India Unveil the new VJM05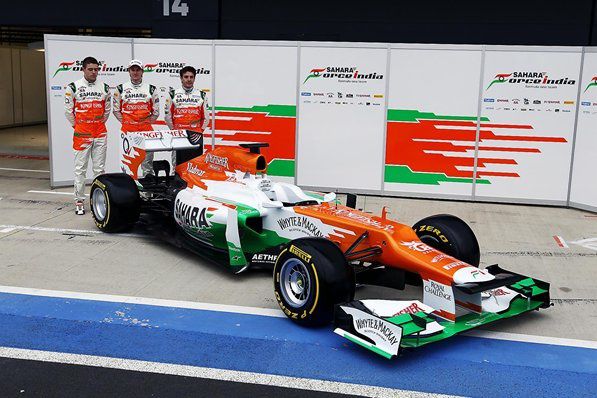 Sahara Force India became the third team to launch their 2012 car when they unveiled the all new VJM05 today. It features the "platypus nose" which is also used by Caterham and Ferrari and has a different livery than previous years, with Sahara branding now further incorporated into the car. Paul di Resta and Nico Hulkenberg were able to drive the new car at Silverstone, where the VJM05 was launched.

"Seeing the new car built and complete for the first time is always an exciting moment," said Force India driver, Paul di Resta. "It's when you realise that all the waiting is finally over and the season is beginning for real. I've had a good winter and I've recharged my batteries, but now I'm fully focused on 2012 and looking forward to the start of testing. There's a really positive feeling in the team, good stability and hopefully we can pick up where we left off at the end of last year."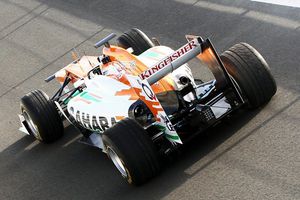 The other driver, Nico Hulkenberg was also keen to see how the car performed. "After Brazil I took some time out and just chilled a little bit and did some training. I went on a little holiday to New York after Christmas and since the beginning of January I've been pretty much flat out. It's not like I've been sitting at home, there's been plenty to do and think about," the young German said. "I think the car doesn't look too different to last year, expect maybe at the front of the nose, where there is a bit of a change. Apart from that, there isn't much obvious, although the exhaust position is different. Aero-wise, it's in the details again. I saw the car in the wind tunnel and it looked good, but you never know where you are until you are out there and you compete against the others, so let's wait and see."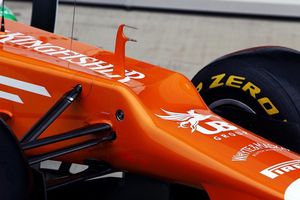 IMAGE [3]: The new platypus nose on the VJM05
I personally disagree with Hulkenberg. To me, the new Force India is completely different from previous years. I'm not a huge fan of the whole "platypus nose" thing, but I think that Force India has done a great job to make it still look good on their car. Whether it will perform well is still indefinite, but the wait isn't forever. It's just until Qualifying in Australia, as McLaren team principal, Martin Whitmarsh said.