Formula 1 & a half? The Second Year Teams Championship
In 2010, three new teams came into Formula 1. One of the three brought back the famous Lotus name to the sport. But they didn't have the speed of the ancestors at all. Neither did Manor Motorsport, renamed Virgin because of their new backing. They lacked the pace of the "front-runner- of the backmarkers" a.k.a. the Lotus team. They also occasionally lacked the pace of Campos Meta, which was bought out and renamed Hispania Racing Team. Each team used Cosworth engines which might have been part of the porblem they weren't up in the field. But this year, Lotus switched to Renault engines and stilled lacked the pace.
Last year on a few occasions, Lotus star driver Heikki Hovalainen was close to getting what each new team dreamed of, a championship point. Kovy finished twelfth in Suzuka, only two places shy of the points made of gold.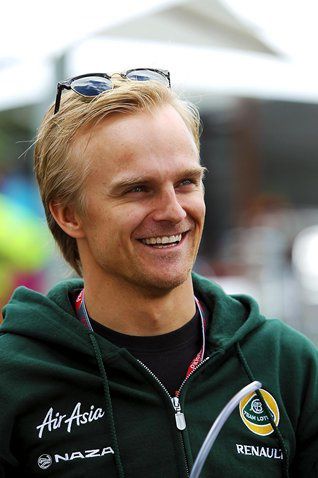 Kovalainen looks confident before scoring the year's best result for Lotus and himself.
So once again this year, we will see three teams fighting for something completely different, the F1TNTWC Formula 1 Three New Teams World Championship!