Hulkenberg and di Resta Confirmed for 2012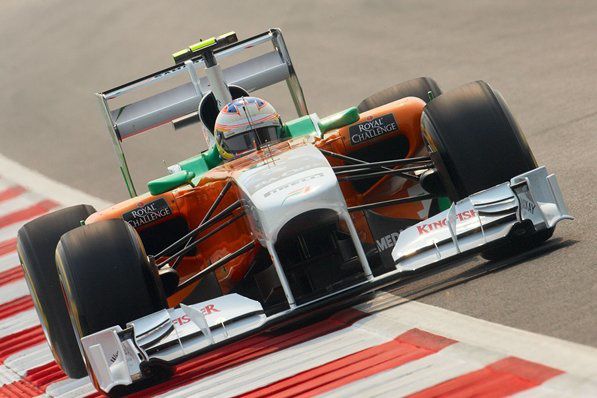 Force India announced next year's full driver lineup a week ago and it gave test driver, Nico Hulkenberg a chance to have an official race seat. Meanwhile, rookie star, Paul di Resta got to drive with the squad for the second straight year. Hulkenberg's arrival means that veteran Adrian Sutil loses his drive with a team he has been partners with since it was formed.
Is Sutil worried? Not at all. Rumors have been going around about him taking over Felipe Massa's seat when Massa's contract expires at the end of 2012. Force India and Sutil deny these comments. Even without a possible Ferrari drive in 2013. Adrian has kept calm about it and has no reason to be worried.
Hulkenberg was not calm about getting a 2012 race seat. He mentioned in an interview that he let out sighs of relief the rest of that day that he was announced a full time driver. Another thing he mentioned in the interview was that he needed to establish himself. And not just for one year, but for many to come. "After that, we'll have to see where it goes from there," he said.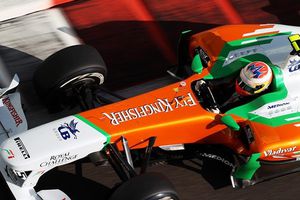 di Resta was happy also to continue his success with the team. "I'm glad to have another year to develop and learn from the team. I would choose no other team to work with at this point," di Resta said. "I love Force India because of all of their ambition and their eagerness to move forward and gain success. I was delighted to hear that I had been retained for 2012 and I continue to look forward to what lies ahead." The next question is: Who will lead the team? Who can bring the higher end of the success to Force India? In my opinion, it'll be di Resta, but Hulkenberg still has a chance.
Comment below to let me know your opinion or if you have anything else to say. I'd love to hear all your opinions. Happy New Year everyone!