Lotus Get All Important Tenth in the Overall Standings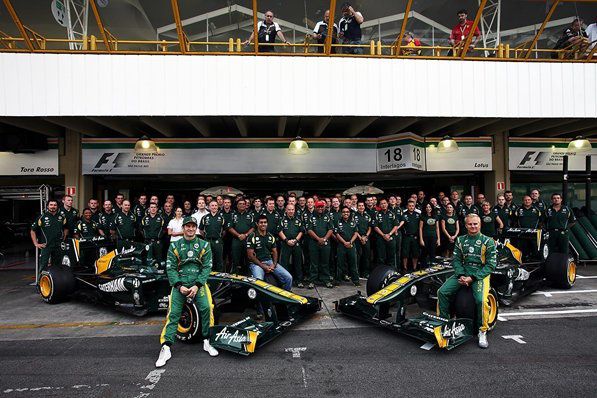 IMAGE [1]: The whole Lotus team poses for the end of the year photo in Brazil.
Now that the season in over, its time to look at the final totals. In those final totals, Team Lotus was back at the top of the "Junior Teams Championship" for 2011. Heikki Kovalainen was the best of the rest and his teammate, Jarno Trulli was the second best out of the six slower cars.
"Almost tears for me!" said team principal Tony Fernandes. "I am absolutely overjoyed. Two years of hard work have paid off and it was great to see both cars home safely, helping us win 10th place.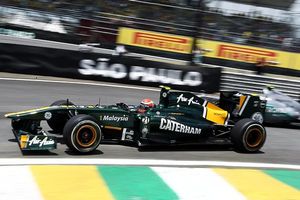 The icing on the cake was beating a Renault - that meant a lot to me as I have always said the good guys do win."
IMAGE [2]: Jarno Trulli passing Nico Rosberg on Sunday's season finale in Sao Paolo Brazil.
Lotus will be known as Caterham next year and they will be fighting for points no doubt.