Mad Midfielders: The Best of the Rest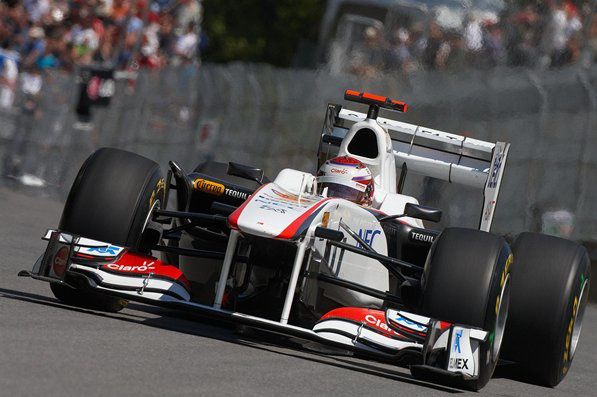 IMAGE [1]: Kamui Kobayashi might be the most entertaining driver in the Formula 1 field.
There is always talk about the best drivers in the sport and who is most likely to win the next race, but there isn't much talk about midfielding drivers that give the same amount of effort as the frontrunners. These drivers that are further down the field doesn't mean that they aren't fast or competitive. It just means that the car they are driving isn't as fast as those of Red Bull and McLaren. Some of these drivers are more fun to watch than the drivers up front. They get in their own little team battles and they have a championship of their own to fight for.
Sauber Ferrari is an example of a team in the mid-field. They aren't slow but they will never be challenging Red Bull for a race win or championship unless they make an amazing improvement that would have to be close to a miracle. They have two very young and talented drivers though. The ages of the two combined would be right around Michael Schumacher's age just by himself. The youngsters are fast too. Kobayashi is extremely entertaining to spectators and the drivers he races. He has pulled off some good results this season including a career best fifth place in Monaco.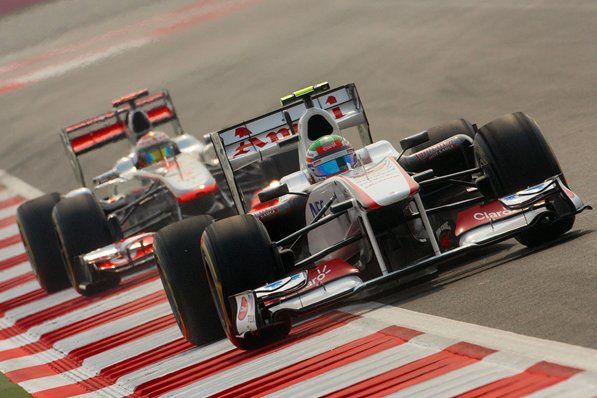 The other driver isn't too bad either. Sergio Perez was a rookie in Formula 1 at the season opener in Australia but this late in the season, he drives like someone who's been in the sport for several years.He has made a few rookie mistakes, but on a rare occasion. He might also be one of the best tire managers in the field. He knows what strategy he is going to do, and he sticks with it and it pays off.
IMAGE [2]: Here Perez is fending off Hamilton in India, where he got his strategy right to go from P20 on the grid to tenth.
There is one more driver that you could say is pretty talented. That driver is Jaime Alguersuari. He started out in 2009 at age 19 and wasn't very successful, but as he and the team kept growing, his luck did as well. Soon, he was able to score points often and qualify high. He has been the better of the two young drivers at Toro Rosso, who also if you add the ages up it would be younger than Michael Schumacher. Alguersuari has been trying hard for both himself and the team. Sauber and Toro Rosso are level on points and Jaime want Toro Rosso to be on top.
Alguersuari, Perez, and Kobayashi all have one thing in common. That thing is talent, rising talent, talent that might someday be the talent of a champion. You never know, but it may well be one of these three drivers that will rise up to the front of the pack.
Kamui Kobayashi Jaime Alguersuari Sergio Perez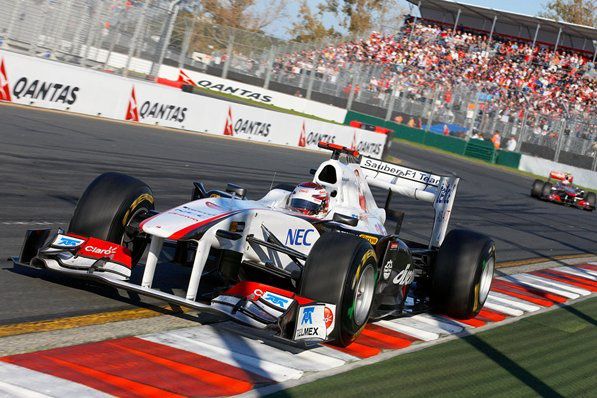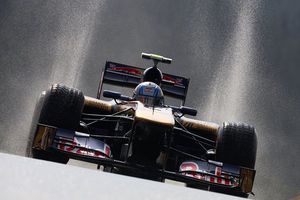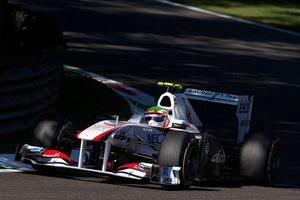 "If I feel I can overtake, I just do it," - Kamui Kobayashi
"It doesn't matter how old you are, you just want to give it your all when you've got the opportunity," - Sebastian Vettel