Maldonado Retains his Williams Drive for 2012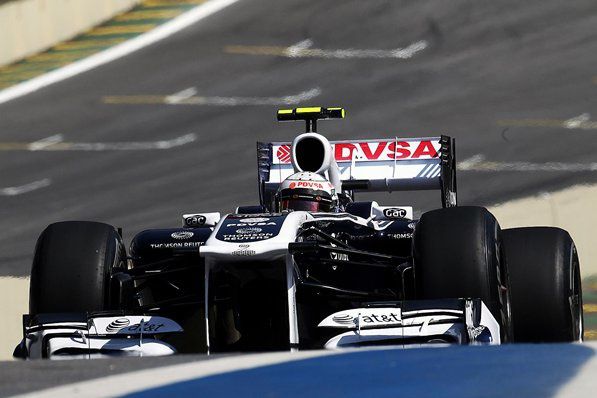 IMAGE [1]: Pastor Maldonado drives his Williams during Qualifying for the Brazilian Grand Prix.
Williams has had a troubled season that they won't be sad to forget. Only three times did one of the cars finish in the points, and only five points were scored all when they did. Ruben Barrichello doesn't have a drive next year, he wants one but if he doesn't get one, this could be the end of his nineteen year career. His teammate, Pastor Maldonado, also didn't have a drive, until now.
"I am delighted to be able to continue with Williams into my second season and I will give my very best to help the team as we push to return to the front of the grid," said Maldonado. "This has been a tough season for the whole team but it has given me personally the opportunity to learn and develop. I am convinced that the steps we have taken to improve our competitiveness will bear fruit in 2012 and beyond. I am thrilled to be part of that and also to represent the people of Venezuela in Formula One."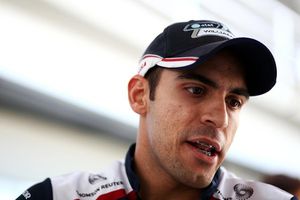 One of the reasons Maldonado made it into Formula 1 was the amount of sponsors and money he brought to his team. If the sponsorship deal were to end, who knows what might happen. Maybe, new reserve driver for Williams, Valtteri Bottas could take over Maldonado's spot. We should talk about spots getting taken over quite yet though, especially when we don't know how fast the car is.
We wish Maldonado and Bottas good luck for next year, and it will be fun to see what they do!