McLaren Launch the MP4-27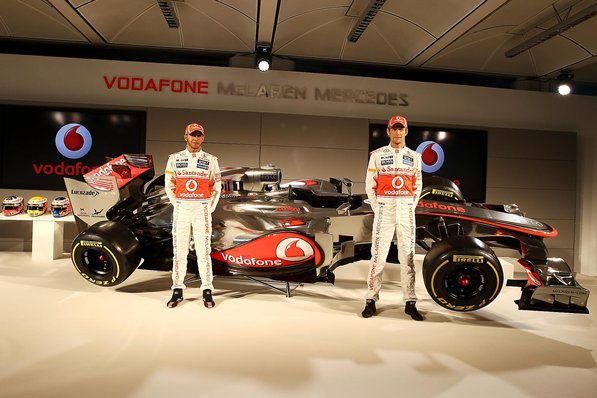 Two teams have launched their 2012 title challengers. A week ago it was Caterham, now it's McLaren. It seems like it would be more exciting to see McLaren's new car, because they have a better chance of taking the title than Caterham. The MP4-27 already looks better that the CT01 launched last week, because it doesn't feature the "platypus nose" in which the Caterham did. In fact, the new McLaren is very similar to the 2011 car, despite some different front end detail and a neater rear end.
Could this be the car that could clip Red Bull's wings? Team principal, Martin Whitmarsh said, "We won't really know until qualifying in Australia . Through the practice and testing programs we have ahead of us we'll make advances on a whole range of ideas. We had, by anyone's standards, let alone McLaren's standards, an abysmal testing period last year, where we didn't have the reliability or the pace. It was a fantastic effort by the team and its engineers for us to arrive in Australia in a reasonably competitive position, which I think surprised a lot of people. But it was a stressful process and I'd be much happier to not be fighting those sort of issues. We've put a lot of work into this car so that we won't be in that position again."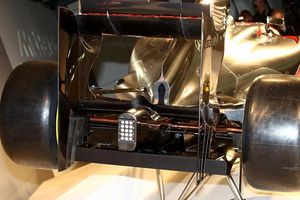 The first time the new car will be driven won't be at the first official test. It will be driven by Oliver Turvey during a straight-line test right before the first pre-season test in Jerez. Jenson Button will drive it the first two days, in Jerez, and then hand it over to Lewis Hamilton to get a first impression of the new McLaren.
IMAGE [2]: The new and neater backside of the McLaren MP4-27.
Will this be the machine that brings success back to McLaren? We will find out in Australia, because you can't trust testing due to what happened to McLaren last year.
IMAGE [3]: The new McLaren from the front.