Mr. UNLUCKY - Maldonado's Three Penalties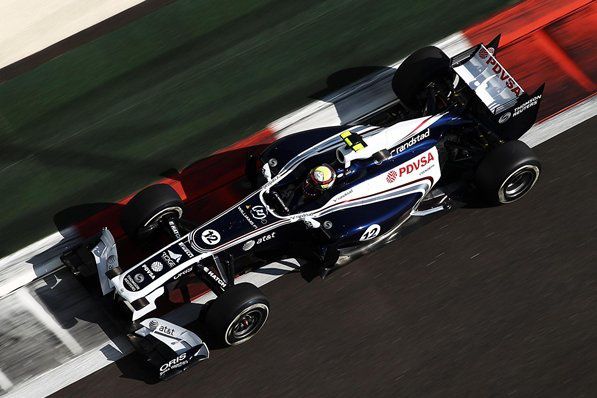 IMAGE [1]: Pastor Maldonado, Williams, drives in the Abu Dhabi Grand Prix.
Jenson Button is a man who has had luck in Yas Marina, Pastor Maldonado is a man who hasn't. The Venezuelan rookie received three penalties over the course of the race, on and off the track. These penalties were given to Maldonado because the Williams driver has been ignoring blue flags. He did it several times, which could have got him black flagged. Pastor was lucky to escape disqualification, but still was way down the field.
The first penalty came when Maldonado ignored the blue flags for the first time. The stewards handed him a drive through penalty, which he served. Pastor went by the blue flags yet again and was given a ten second stop go penalty. Maldonado was probably wondering what in the world was going on.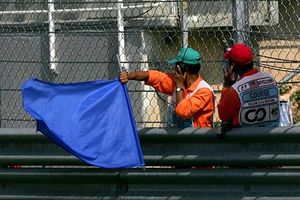 The Williams almost crashed into the tunnel exiting the pits but Pastor was able to keep it under control.
The last thing that happened to Maldonado happened after the race. The stewards added thirty seconds to Maldonado's final time but the penalty didn't effect his position any further. Meanwhile, Pastor was able to stay ahead of Bruno Senna's Renault and Jaime Alguersuari's Toro Rosso after those two drivers has an awful race.
Maldonado tied the record for most penalties in a single race with Michael Schumacher's three in the 2010 Monaco GP.