New Grounds - India Analysis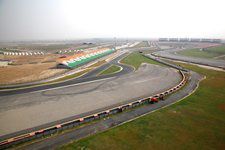 New Delhi, New Race: India could be a very dramatic race. The track has high and low speed sections.
Since there hasn't been a race run at the Buddh International Circuit ever before, there won't be a Pre-Race article coming out showing the history of the race. Instead, this article will give an analysis on the new track in New Delhi. The circuit is pretty long, 5.137 km. A few drivers have tested the track but not any drivers that will actually compete in the race. Some Formula 1 drivers have driven the race on their race simulators and some gamers have done it on their F1 2011 game systems. If you wish to view any of these laps to get a better view of the track, go to youtube.com and search Indian Grand Prix laps.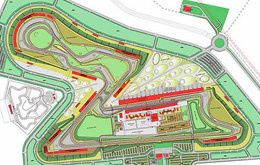 The Buddh International Circuit has sixteen turns. Some are fast and others are very slow. There are three long straights in the first sector. The second sector consists of chicanes and a high speed hairpin. The final sector has some small straights and a few places where drivers could overtake.
Lateral Layout: India will be exciting for sure. Who will it favor?
FRI PRAC 1: 10:00 IND, 12:30am EST, (Thu) 9:30 PST
SAT QUAL: 2:00pm IND, 4:30am EST, 1:30am PST
SUN RACE: 3:00pm IND, 5:30am EST, 2:30am PST