Number Two Driver Number 2? Mark Webber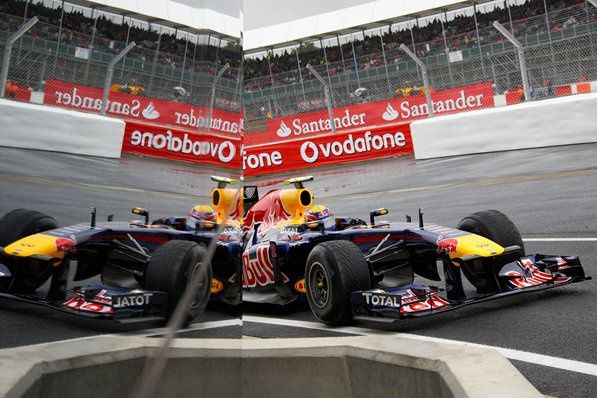 ABOVE: Mark Webber was told to stay behind Vettel in Britain which released a pretty big question.
Red Bull was the main talking point of the British Grand Prix. During the closing stages of the race, Webber had closed in on his teammate, Vettel. He was looking for a place to pass and many thought he would. But that all changed when Mark received a radio transmission saying that he was to maintain the gap to Vettel. Or in simpler words, stay behind him.
That wasn't the first time he had been treated unfairly by his Red Bull team and it was even more fitting that it was the British Grand Prix, the one year anniversary spot of where another controversial move by Red Bull had put him in the wrong position.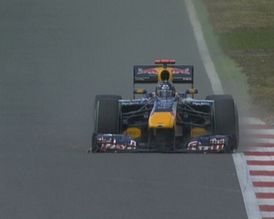 In 2010, Red Bull made a new front wing designed to suit the Silverstone track for both of their drivers. But in Saturday practice, Vettel's wing broke. They took the remaining wing off Webber's car and put it onto Sebastian's since he was higher placed in the championship. When Vettel took pole later that day, Webber was furious.
LEFT: Vettel's front wing broke in Practice Three. He was given his teammate's wing in replacement because he was higher placed in the championship.
Just one year ago, Red Bull had been the team to give driver equality. They were the ones that said that they would rather lose the Driver's World Championship as long as their drivers were fighting by themselves. Now, they have issued team orders to let their champion driver, Vettel to take as much glory from each race as possible. Webber has become the king's right hand man. He used to win races without the pressure of his team. Now he can't even finish third without hearing his team ordering him to stay behind.
All the team wants is the championship. And when I say the championship, I mean the Constructors' Championship. They don't care how the drivers finish as long as they give them the maximum points possible. But now they do. They want Vettel to win the driver's crown. After his first World Championship, and his domination this year. They have treated the German immortally, and his servant like garbage.
Is it time for Webber to look for a new team? Or are his Formula 1 days over? Is Mark Webber the second most obvious number two in the field? Or was this just one wrong decision?