Pic to Replace d'Ambrosio at Virgin for 2012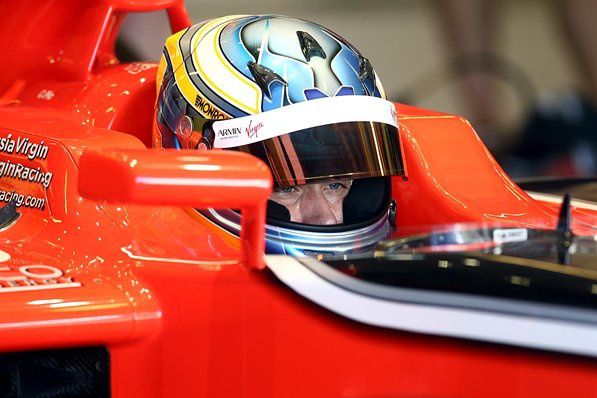 IMAGE [1]: Charles Pic testing for Virgin at the FIA Young Drivers test in Abu Dhabi.
Jerome d'Ambrosio had a heck of a 2011 Formula 1 season, but it wasn't enough to retain his drive for 2012. A lucky Charles Pic, who drove for Virgin (who will be known a Marussia next year), will take over d'Ambrosio's race seat and drive at the season opener in Australia to make his Formula 1 debut. "I'm very happy to be making the step up to Formula One with Marussia Virgin Racing," said the 21 year-old Frenchman. "As a driver you always feel you are ready for the next opportunity but in Abu Dhabi last week it was a tough test. The team gave me some fantastic opportunities to learn new things but I also knew that I had to impress them and show them I was ready to do a good job."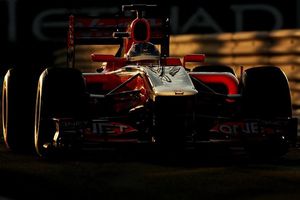 Pic will be the only driver from France so far next season, which will make the young Pic even more special next year. Team Principal for Virgin, John Booth commented, "I'm very pleased to welcome Charles to Marussia Virgin Racing as Timo's team-mate for 2012. We naturally keep a close eye on the junior formulae and Charles is certainly someone we have been watching over the past few years. The real barometer however was our young driver test in Abu Dhabi last week, where we put him through a series of tough tests to thoroughly evaluate his potential."
IMAGE [2]: Pic at the Young Driver test in Yas Marina.
"I like the team a lot; we worked well together in the test and I feel very comfortable," continued Pic. "They want to do things the right way and I can see that there is a lot of determination to succeed, so it is very special for me to be part of that. I'm looking forward to working hard in every area over the winter to ensure I am ready for the start of testing and my first Grand Prix."
Check out the driver lineups page for updates on the silly season!