Practice 1 Review: Friday crash the way to go?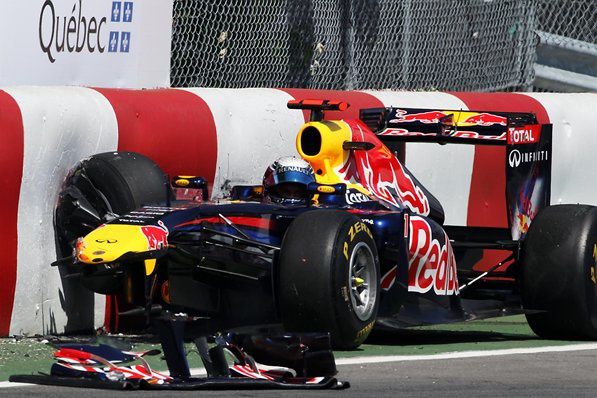 above: Sebastian Vettel crashed into the wall of champs during Practice 1 and brought out the red flags.
During todays Practice 1, Red Bull's Sebastian Vettel crashed out of the session after a mistake on the chicane. He has not yet set a time yet in the early stages of Practice 2 and may not be able to.
We saw this in Turkey as well wher Seb went kablemo into the wall at Turn 8 and missed the remainder of Friday. Is this some sort of strategy? Because Seb went on to win in Turkey, maybe some of his accidents help him during the rest of the weekend?
What do you think?