Practice 2: Hamilton Beats the Heat in Sepang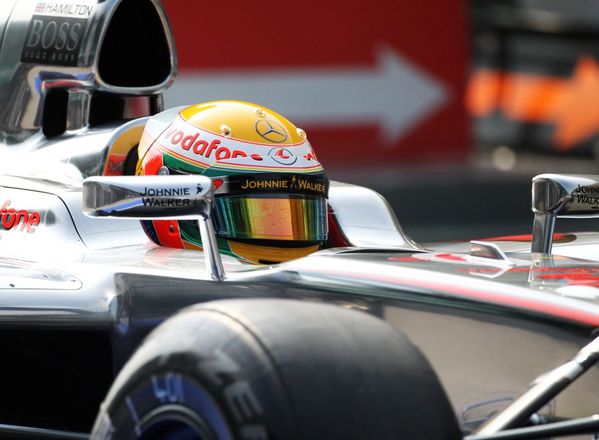 The first day of "heat endurance F1" got underway in Malaysia and Lewis Hamilton was able to put in the fastest lap despite temperatures reaching over 100 degrees Fahrenheit and 40 degrees Celsius. With the heat, tire managing would be crucial for the race, which is an analysis that every team on the grid made after seeing the Pirellis' performance during free practice. Speaking of Practice, it was once again a domination by Mercedes powered cars with Schumacher second, Button third, and Rosberg fourth. So far, Mercedes cars have been untouchable this season, with every session of 2012 being topped by car powered by that engine.
A Red Bull sponsored car was up next, but it wasn't the Red Bull you'd expect to be closer to the top. Daniel Ricciardo was able to power his Toro Rosso on from his first points in Australia to put in the fifth fastest time in the dreadful heat. Alonso was still not expecting miracles from Ferrari, but still managed sixth in FP2. Mark Webber was the first actual Red Bull car in seventh, with the team only taking Friday's time as a chance to experiment with the car setup.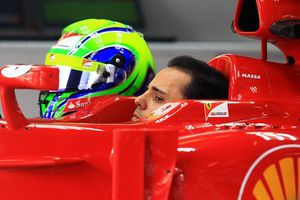 Jean-Eric Vergne did well to put both Toro Rossos into the top ten, and after missing out on his first points in Melbourne, he will hope that he can maintain his speed through to the race and get the points he deserves. Romain Grosjean was ninth fastest, and Vettel rounded out the top ten. After skipping down the order, we found a partial surprise. Felipe Massa's day wasn't going too well as he only put his Ferrari in sixteenth. After a result like that, even in practice, we will have to see if Felipe will have a repeat of the Qualifying disaster last week, this week.
No surprises at the back, as Caterham looked to be the best, followed by Marussia and then HRT. Hopefully one of them can break into Q2 if they can pick up the pace tomorrow.
Here's a look at the results from FP1(Not mentioned) followed by FP2:
| | | | | | | |
| --- | --- | --- | --- | --- | --- | --- |
| 1 | 4 | Lewis Hamilton | McLaren-Mercedes | 1:38.021 | GAP | 19 |
| 2 | 1 | Sebastian Vettel | Red Bull Racing-Renault | 1:38.535 | 0.514 | 21 |
| 3 | 8 | Nico Rosberg | Mercedes | 1:38.813 | 0.792 | 21 |
| 4 | 7 | Michael Schumacher | Mercedes | 1:38.826 | 0.805 | 19 |
| 5 | 10 | Romain Grosjean | Lotus-Renault | 1:38.919 | 0.898 | 17 |
| 6 | 2 | Mark Webber | Red Bull Racing-Renault | 1:39.092 | 1.071 | 20 |
| 7 | 9 | Kimi Räikkönen | Lotus-Renault | 1:39.128 | 1.107 | 22 |
| 8 | 11 | Paul di Resta | Force India-Mercedes | 1:39.298 | 1.277 | 23 |
| 9 | 3 | Jenson Button | McLaren-Mercedes | 1:39.323 | 1.302 | 15 |
| 10 | 12 | Nico Hulkenberg | Force India-Mercedes | 1:39.440 | 1.419 | 19 |
| 11 | 19 | Valtteri Bottas | Williams-Renault | 1:39.724 | 1.703 | 23 |
| 12 | 18 | Pastor Maldonado | Williams-Renault | 1:39.783 | 1.762 | 23 |
| 13 | 6 | Felipe Massa | Ferrari | 1:39.896 | 1.875 | 16 |
| 14 | 14 | Kamui Kobayashi | Sauber-Ferrari | 1:39.910 | 1.889 | 21 |
| 15 | 5 | Fernando Alonso | Ferrari | 1:39.980 | 1.959 | 23 |
| 16 | 17 | Jean-Eric Vergne | STR-Ferrari | 1:40.099 | 2.078 | 23 |
| 17 | 20 | Heikki Kovalainen | Caterham-Renault | 1:40.247 | 2.226 | 19 |
| 18 | 16 | Daniel Ricciardo | STR-Ferrari | 1:40.469 | 2.448 | 23 |
| 19 | 21 | Vitaly Petrov | Caterham-Renault | 1:40.857 | 2.836 | 25 |
| 20 | 15 | Sergio Perez | Sauber-Ferrari | 1:41.085 | 3.064 | 23 |
| 21 | 24 | Timo Glock | Marussia-Cosworth | 1:43.170 | 5.149 | 18 |
| 22 | 25 | Charles Pic | Marussia-Cosworth | 1:44.580 | 6.559 | 14 |
| 23 | 23 | Narain Karthikeyan | HRT-Cosworth | 1:45.360 | 7.339 | 8 |
| 24 | 22 | Pedro de la Rosa | HRT-Cosworth | 1:45.528 | 7.507 | 18 |
---
| | | | | | | |
| --- | --- | --- | --- | --- | --- | --- |
| 1 | 4 | Lewis Hamilton | McLaren-Mercedes | 1:38.172 | GAP | 28 |
| 2 | 7 | Michael Schumacher | Mercedes | 1:38.533 | 0.361 | 34 |
| 3 | 3 | Jenson Button | McLaren-Mercedes | 1:38.535 | 0.363 | 30 |
| 4 | 8 | Nico Rosberg | Mercedes | 1:38.696 | 0.524 | 34 |
| 5 | 16 | Daniel Ricciardo | STR-Ferrari | 1:38.853 | 0.681 | 33 |
| 6 | 5 | Fernando Alonso | Ferrari | 1:38.891 | 0.719 | 27 |
| 7 | 2 | Mark Webber | Red Bull Racing-Renault | 1:39.133 | 0.961 | 29 |
| 8 | 17 | Jean-Eric Vergne | STR-Ferrari | 1:39.297 | 1.125 | 33 |
| 9 | 10 | Romain Grosjean | Lotus-Renault | 1:39.311 | 1.139 | 22 |
| 10 | 1 | Sebastian Vettel | Red Bull Racing-Renault | 1:39.402 | 1.230 | 25 |
| 11 | 18 | Pastor Maldonado | Williams-Renault | 1:39.444 | 1.272 | 35 |
| 12 | 12 | Nico Hulkenberg | Force India-Mercedes | 1:39.464 | 1.292 | 26 |
| 13 | 11 | Paul di Resta | Force India-Mercedes | 1:39.625 | 1.453 | 20 |
| 14 | 14 | Kamui Kobayashi | Sauber-Ferrari | 1:39.687 | 1.515 | 16 |
| 15 | 9 | Kimi Räikkönen | Lotus-Renault | 1:39.696 | 1.524 | 29 |
| 16 | 6 | Felipe Massa | Ferrari | 1:40.271 | 2.099 | 28 |
| 17 | 19 | Bruno Senna | Williams-Renault | 1:40.678 | 2.506 | 34 |
| 18 | 15 | Sergio Perez | Sauber-Ferrari | 1:40.947 | 2.775 | 33 |
| 19 | 21 | Vitaly Petrov | Caterham-Renault | 1:41.464 | 3.292 | 25 |
| 20 | 24 | Timo Glock | Marussia-Cosworth | 1:41.681 | 3.509 | 20 |
| 21 | 20 | Heikki Kovalainen | Caterham-Renault | 1:42.594 | 4.422 | 18 |
| 22 | 25 | Charles Pic | Marussia-Cosworth | 1:42.874 | 4.702 | 24 |
| 23 | 23 | Narain Karthikeyan | HRT-Cosworth | 1:43.658 | 5.486 | 18 |
| 24 | 22 | Pedro de la Rosa | HRT-Cosworth | 1:43.823 | 5.651 | 22 |