Practice One: Button Quickest in Melbourne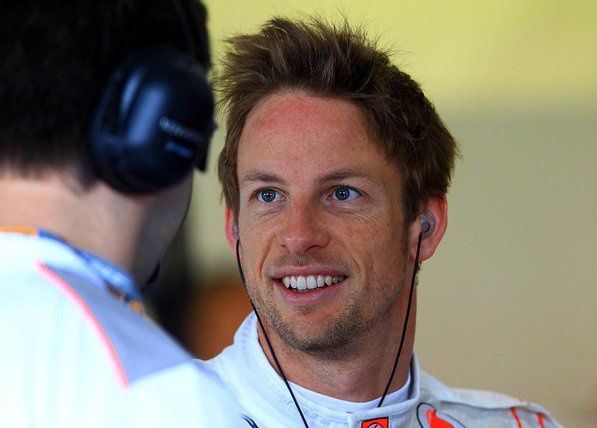 McLaren have just proven to the world that the stepped nose is pointless as Jenson Button powered to the top of the timesheets with Lewis Hamilton second. Michael Schumacher was third in the Mercedes followed by Fernando Alonso. Fernando had a spin at the last corner at the very end of the session, but Ferrari's pace has been shown so far and may lead to a debate on whether Ferrari was sandbagging during testing or not.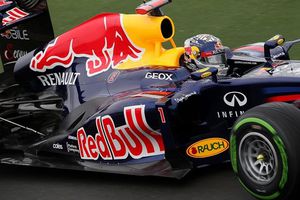 Red Bull didn't have a great start to the season as Mark Webber was only fifth fastest with a time one full second slower than Button's session topping time. Vettel did even worse, going only eleventh fastest. Sebastian had made claims before Australia that he was easily the title favorite, but that might've changed since. Even for a practice session, eleventh isn't where he would want to be.
Rosberg completed a good first half of the day for Mercedes, setting the sixth fastest time in the damp/dry conditions. Ricciardo showed some pace in his Toro Rosso, as the Aussie placed seventh in his first home practice session. Ricciardo said, "Our current pace is good, and if we could keep it throughout the season, it would be a dream." And it would, especially if it could get him a drive with a frontrunning team.
Maldonado also showed some strong pace in Melbourne, which shows that he has gained lots more knowledge and maturity from his first year. The Venezuelan was eighth fastest, while Raikkonen was ninth, despite only setting eight timed laps. Kobayashi was tenth followed by the under-performing World Champion. Hulkenberg and di Resta completed a mediocre session for Force India in positions twelfth and thirteenth.
Skipping down the order, Kovalainen wasn't where he wanted to be in seventeenth. ESPN F1 commentators claim that Caterham will be up in the midfield by the end of the season, even if they weren't there at the beginning. Saying that, Heikki may have nothing to worry about. Other than Massa beaching in the gravel after a block from Glock, nothing major occurred in the opening session. Both HRTs didn't start the session, and will risk missing the 107% cut tomorrow in quali.
Stay tuned for more coverage from the Australian GP and all the other races. See you at the track!
P1 Results
| | | | | | | |
| --- | --- | --- | --- | --- | --- | --- |
| 1 | 3 | Jenson Button | McLaren-Mercedes | 1:27.560 | | 11 |
| 2 | 4 | Lewis Hamilton | McLaren-Mercedes | 1:27.805 | 0.245 | 14 |
| 3 | 7 | Michael Schumacher | Mercedes | 1:28.235 | 0.675 | 17 |
| 4 | 5 | Fernando Alonso | Ferrari | 1:28.360 | 0.800 | 21 |
| 5 | 2 | Mark Webber | Red Bull Racing-Renault | 1:28.467 | 0.907 | 21 |
| 6 | 8 | Nico Rosberg | Mercedes | 1:28.683 | 1.123 | 22 |
| 7 | 16 | Daniel Ricciardo | STR-Ferrari | 1:28.908 | 1.348 | 23 |
| 8 | 18 | Pastor Maldonado | Williams-Renault | 1:29.415 | 1.855 | 16 |
| 9 | 9 | Kimi Räikkönen | Lotus-Renault | 1:29.565 | 2.005 | 8 |
| 10 | 14 | Kamui Kobayashi | Sauber-Ferrari | 1:29.722 | 2.162 | 26 |
| 11 | 1 | Sebastian Vettel | Red Bull Racing-Renault | 1:29.790 | 2.230 | 21 |
| 12 | 12 | Nico Hulkenberg | Force India-Mercedes | 1:29.865 | 2.305 | 17 |
| 13 | 11 | Paul di Resta | Force India-Mercedes | 1:29.881 | 2.321 | 18 |
| 14 | 19 | Bruno Senna | Williams-Renault | 1:29.953 | 2.393 | 21 |
| 15 | 15 | Sergio Perez | Sauber-Ferrari | 1:30.124 | 2.564 | 22 |
| 16 | 10 | Romain Grosjean | Lotus-Renault | 1:30.515 | 2.955 | 16 |
| 17 | 20 | Heikki Kovalainen | Caterham-Renault | 1:30.586 | 3.026 | 16 |
| 18 | 6 | Felipe Massa | Ferrari | 1:30.743 | 3.183 | 11 |
| 19 | 17 | Jean-Eric Vergne | STR-Ferrari | 1:31.178 | 3.618 | 17 |
| 20 | 21 | Vitaly Petrov | Caterham-Renault | 1:31.983 | 4.423 | 8 |
| 21 | 24 | Timo Glock | Marussia-Cosworth | 1:34.730 | 7.170 | 8 |
| 22 | 25 | Charles Pic | Marussia-Cosworth | 1:40.256 | 12.696 | 11 |
| 23 | 23 | Narain Karthikeyan | HRT-Cosworth | No time | | 3 |
| 24 | 22 | Pedro de la Rosa | HRT-Cosworth | No time | | 0 |