Pre-Abu Dhabi: What can be Concluded From the Place of Conclusions
The Abu Dhabi Grand Prix joined the Formula 1 calendar in 2009 and it was a big hit. A track filled with jewels, an amazing setting, and a stunning country has been on the charts for two years. Those two years have been very exciting and dramatic and that won't change for the 2011 Abu Dhabi Grand Prix. Championships have been won and lost here, battles have been put to the maximum, and that is one thing a track is best at doing. The circuit has only two years of Formula 1 racing, but have they been two exciting years. Last year was very dramatic, here's what happened.
2010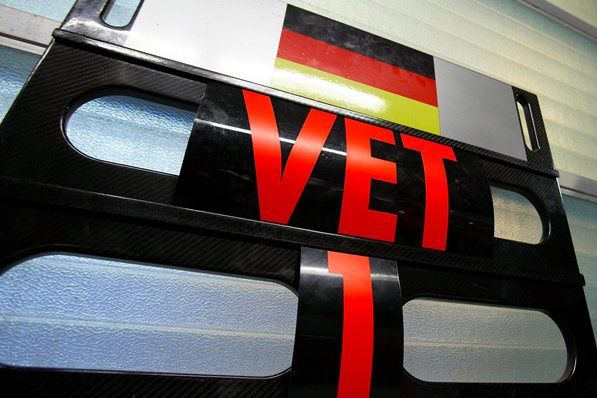 Image [1]: Vettel became World Champion with his win in Abu Dhabi.
2010 in Abu Dhabi was one of the most dramatic closes to a championship ever. Four drivers still had a mathematical chance of claiming the title and there were countless possibilities. Alonso came into the race leading by eight points over Mark Webber. Vettel was third in the standings a good fifteen points off and Hamilton was 24 points down which meant only a disaster for Alonso and a win for himself would give him the title.
Questions went on and on about Red Bull since they were the only team that had both drivers in the title fight. The media were wondering if Vettel would let Webber by if Sebastian was in a position where he would not win the title but if Webber were in that position, Webber would win the title. That question had been asked several times but they just said to wait until the race and see if they were in such a situation.
They might not though, as Vettel pulled off a blistering lap and took his tenth pole of the season. Webber was starting fifth which wasn't where he wanted to be at all. Alonso was third, and if he stayed in that position, he would be the World Champion. Hamilton was second but with all his rivals so close, it was almost impossible for him to clinch the title. But you can't take anything for granted in Formula 1.
At the start, Vettel pulled away and Button got Alonso for third. Vettel opened the gap to the McLarens but the pit stops could be what won any driver the title. Webber pitted first since his tires were going off and almost crashed out. Ferrari knew that they should focus on what Mark was doing so Alonso came in next. They dropped to the back of the field. Hamilton and Vettel came in next and they were still in front when they came out. Button was on the longest stint and came in late. He maintained his third position.
Alonso was still ahead of Webber after their stops but they were both behind Petrov, who had pitted on the first lap. Petrov wasn't planning on pitting again so there were few choices for Alonso and Webber. Alonso wanted to make a move but the chances of a mistake weren't small and Webber was breathing down his neck. Fernando tried some passes but the Renault was just too quick to pass.
Vettel took the victory but he had no idea about how the championship stood. All the engineers were seeing how other cars finished. Hamilton came home second, but ten seconds behind. Button finished off 2010 on a high with third and Rosberg was fourth. Kubica completed a good weekend for Renault with fifth and Petrov sailed home in sixth which meant that Sebastian Vettel was the 2010 FIA Formula 1 World Driving Champion. Red Bull had done the championship double and were very emotional. Ferrari and Alonso were emotional too but they would fight back next year for sure.
2011 (Preview)
What might happen in Yas Marina in 2011? Vettel and Red Bull's history in Abu Dhabi hasn't been bad so they could still be on the right track for more records before the season ends. McLaren did well under the lights as well. Hamilton took pole in 2009 and they filled out the rest of the podium last year. They could be a threat as well.
Nothing can be proved for sure which makes it so exciting. Don't miss the Etihad Airways Abu Dhabi Grand Prix of 2011!