Pre-Valencia: What Will we See Now?
After what we saw in Canada, many people have been looking forward for the upcoming European Grand Prix. And my big question is, "What will we see now?"
We've seen huge accidents, surprise pole-sitters, and much more. Let's go over the history of this exciting race:
2008
For the first time in Formula 1 History, a grand prix was held in the streets of Valencia, Spain. We saw some pretty exciting racing, and some huge championship blows.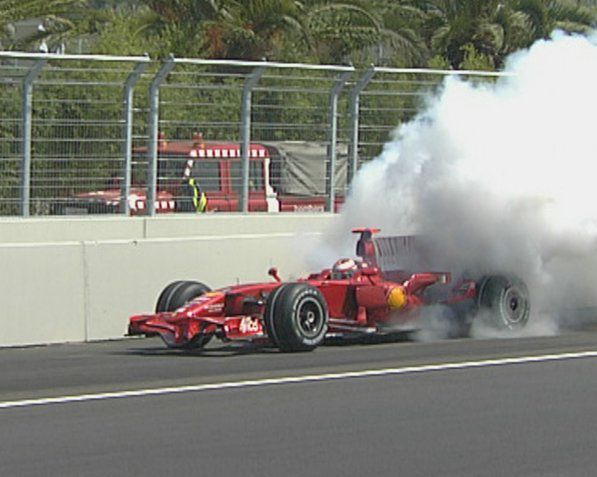 ABOVE: Kimi Raikkonen's Ferrari loses an engines which pretty much put his championship hopes in smoke.
We also saw domination by the other Ferrari of Felipe Massa. He won the race five seconds over Lewis Hamilton. Unlike his teammate, Felipe boosted his championship hopes with his win.
BELOW: Massa sprays the bubbly on the podium with a smile.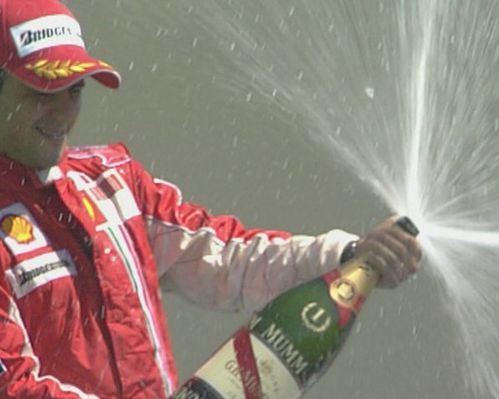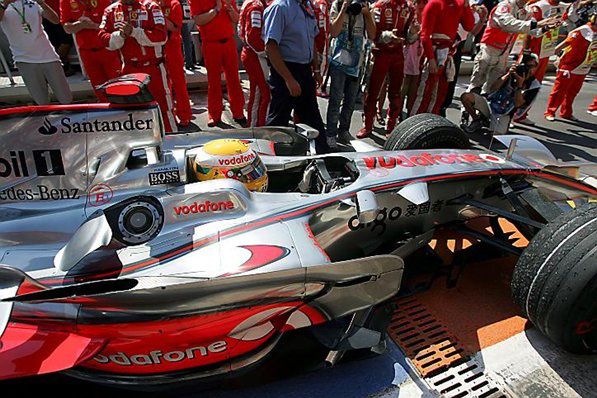 ABOVE: Hamilton finished second, despite being five seconds behind the winner.
---
2009
The Formula 1 Calendar returned to Valencia, where in First Practice on Friday, Alonso gave Nick Heidfeld a lift! Nick caught air and Alonso got some damage, and a penalty.
BELOW: So long Nick!: Alonso had hit Heidfeld on the last corner and here he is soaring away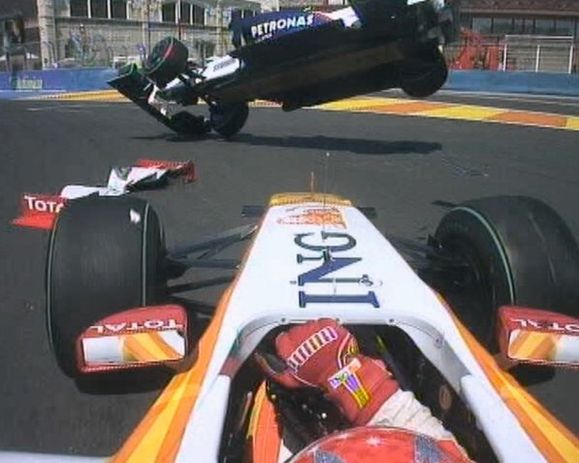 Another surprise came on Saturday in Qualifying. The struggling McLaren teammates locked out the front row with Lewis on pole and Heikki P2. Barrichello lined up third.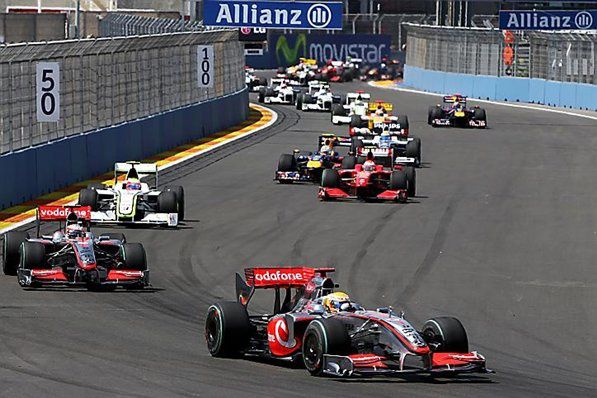 ABOVE: The McLaren Boys lead at the start of the grand prix.
During the race, Barrichello manage to overhaul the McLarens during the stops and won his first Formula 1 Grand Prix since the Chinese Grand Prix of 2004.
---
2010
Back at Valencia but a little earlier than it had been on the calendar before. And it was yet again another front row lock-out for Red Bull with Vettel on top.
BELOW: Button and Kubica battle it out at the second corner.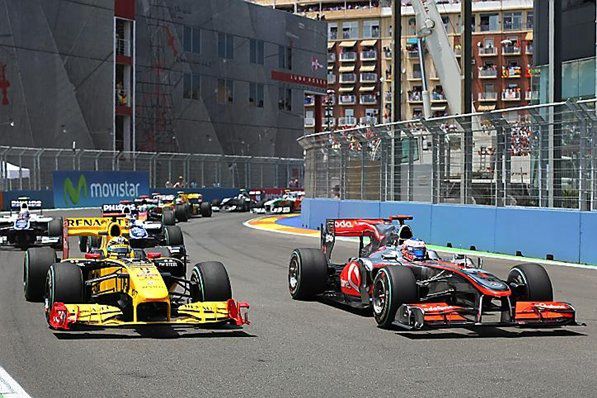 Mark Webber had made a dreadful start, dropping seven places before coming in to pit. After his stop, he emerged behind Heikki Kovalainen in the Lotus. He moved to pass, but since this was for a position, Heikki didn't yield. Mark hit the tire of the Lotus and launched into the air and flipped. He landed upside down and slammed into the tire wall.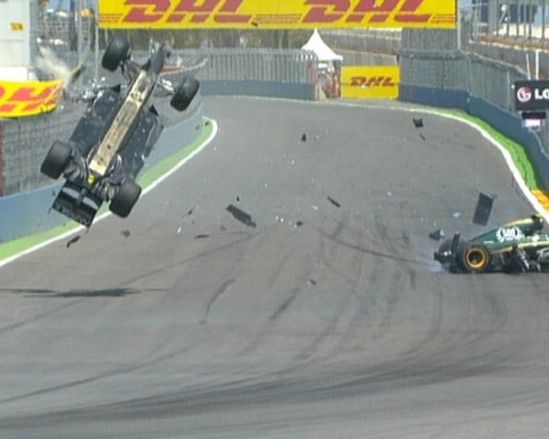 ABOVE: We always see the front of the cars, why not see the back? Mark agrees too.
---
2011
A lot more exciting things to come.