Qualifying Review: Who is the Biggest Threat?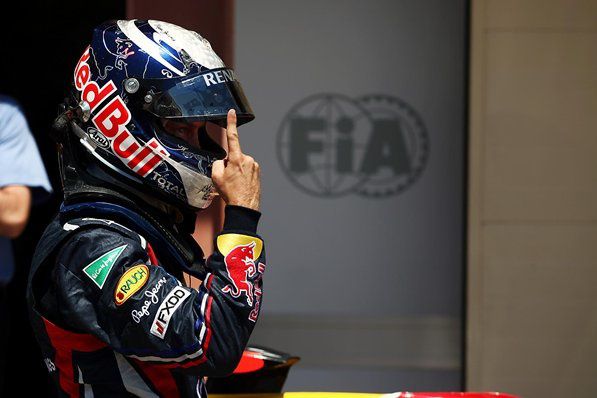 ABOVE: Vettel makes his traditional move after setting the fastest lap of qualifying ahead of his teammate.
Red Bull once again dominated as they locked out the front row of the grid for tomorrow's race. Vettel may have set the pole time, but the two men behind them could be serious threats.
Lewis Hamilton has already beaten Vettel once this year. He dropped out of the race in Canada only due to a racing collision. He has challenged Vettel at the start of a few races including this European Grand Prix last year. So he could be a main threat for Vettel during the race.
Mark Webber is Sebastian's teammate. He's beaten Seb to pole in Barcelona although letting Vettel go on to take the victory. But Webber has stayed consistent, scoring a few third place finishes this year and four wins last year. He hasn't made the best of starts so far this season but still could challenge his World Championship winning teammate for some valuable positions during the upcoming race.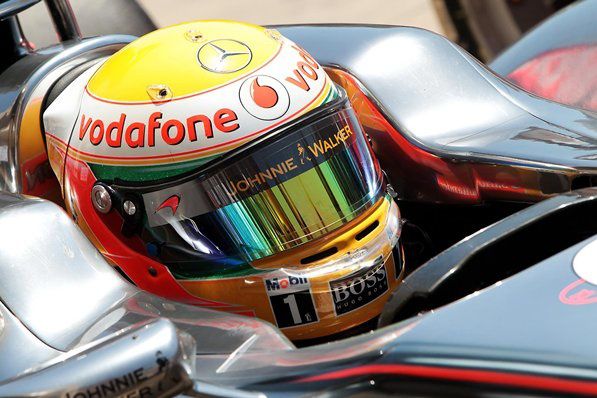 ABOVE: Hamilton could be a main threat for Vettel during the race