Qualifying Preview: It's a Complete Open Fight for Pole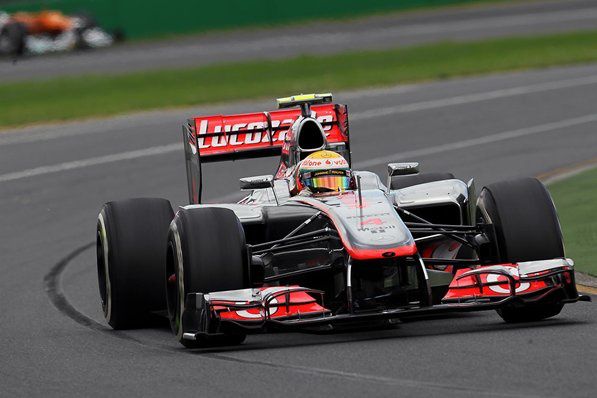 After a productive day of practice on Friday, and one final practice approaching, the drivers have will have had plenty of time to get to know their new cars, and the Melbourne track. After that, we move on to Qualifying, which could be the most important part of the weekend. You could also say the race is more important, but if you want to start the race, you must qualify. And who should qualify on pole? That is a question that no one can even get close to answering. Fernando Alonso says that he expects a very different grid than what we're used to, and I totally agree with him. Based on each team's performance so far, picking one team to be fastest would be silly, because each and every squad has their strong spots and weak spots. However, we're going to be one of those silly people by trying to find out who has the best chances of being on pole.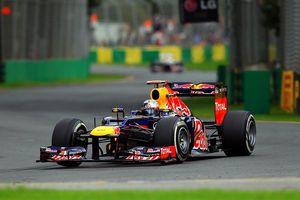 We'll start things off with Red Bull. The first thing I have to say is that previous success doesn't guarantee a good position. Looking at Red Bull's pace in Melbourne so far, you could say that they wouldn't be anywhere near the front. However, last year, they simply used practice as a test session, not to go fast. They would end up slower than some HRTs but would go on to score poles and wins the next two days. That being said, you could still count them in for the pole battle, but for some odd reason, my mind keeps telling me not to.
McLaren could easily be a pole possibility. They have been showing pace so far in Melbourne, and having the experience of two World Champions will certainly play favor to them as it has in past years. I personally would be quite happy to see them up front because A, they don't have the stepped nose on their car, and B, Jenson's my favorite for winning the title and it would be nice to see him, and Lewis up at the front. They might even have the best chances of being on pole, despite the fact that they were further down the field than they wanted to be in Practice 2.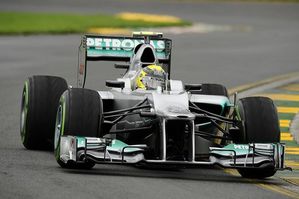 The next team in consideration is Mercedes. So far, the W03 chassis and both of the drivers of that chassis have been looking good, and could also be added to the list of teams who have a good shot for pole. Michael Schumacher has already topped a practice session in 2012 where his teammate hasn't, but Rosberg has been very consistent and hopes to beat out his seven-time champion teammate once again.
Lotus was looking very strong in Winter Testing, but hasn't looked too quick since. Romain Grosjean also looked to be a big threat, but hasn't been able to break through into the top 10 so far in Australia. Kimi Raikkonen has spent most of Melbourne in the garage as several adjustments to the steering column of his Lotus has only let him set 15 timed laps. For the lack of time on track, the iceman has been doing exceptionally well, but he's still been a little off the pace. After seeing how they've been doing so far, I wouldn't really count Lotus in for the battle for pole for this race, but you never know. They could always be hiding their pace strategically.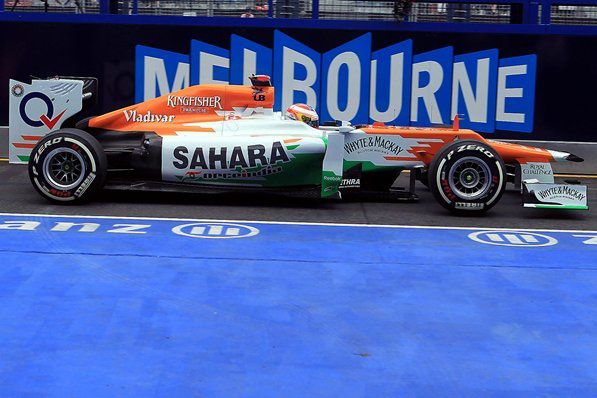 You might think I'm pretty crazy for saying that Force India will be in the battle for pole but again, you never know. Also, I'd like to give support to teams like Force India, because one day they could be a championship winning team. Even if they remain in the midfield this year, they will certainly be in the higher end of the midfield, and will make it into Q3 regularly. There is a method to my madness, however, as they have been showing a good amount of speed throughout practice, and looked very good in testing. Nico Hulkenberg was second overall in Practice Two and Paul di Resta has been consistent as well.
Qualifying isn't just about pole, and that leads us to talk about Caterham and Marussia. This segment here is pointed more at Caterham, but could could say the same for Marussia if you want: I believe that this is the year that a junior team (i.e. backmarker team) will move up to be classified as a midfield team. For two years now, three teams have just had to watch the other teams score points and win races, while they were fighting for fifteenth if they were lucky. Each of those three teams are dying for their first ever points in Formula 1, however I think that if any of them were to score, it would be only one or two. The one would be Caterham and the two would be Marussia and Caterham.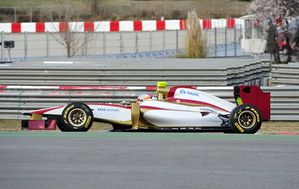 Why am I leaving out the other team? I feel that Hispania will always be a backmarker team, sad to say, because they have the lack of money, which means that they can't afford the best drivers. Not saying that de la Rosa and Karthikeyan are bad, just that they aren't the best in the field. Saying that, I don't think HRT will get their first points this season, but only fight for making the 107% cut and staying alive.
Sauber, Toro Rosso, and Williams will be the midfield teams in my opinion, but I could see them moving up in the future. For 2012, they will probably be in the same positions they were last year or maybe even a little higher. Williams will be a lot higher hopefully, and maybe be able to challenge Toro Rosso and Sauber. I really think this will be a season of changes, and not just for this season, but for plenty of seasons to come.
Like these articles with more of my opinion? Comment below and that will tell whether or not to keep writing them. All of your feedback contributes to this site, so it is very much appreciated! I hope you will enjoy Qualifying as much as I will!