Race: Alonso wins, drama at McLaren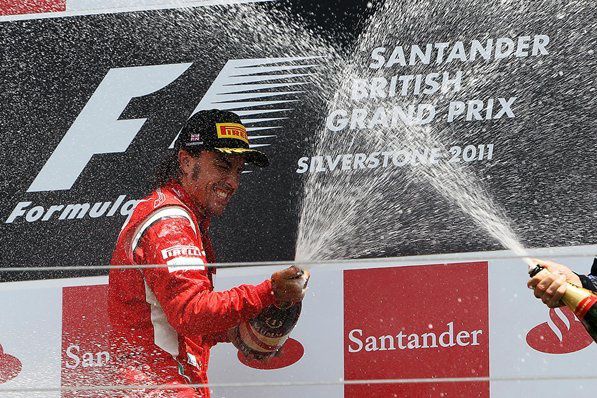 ABOVE: Vettel made a horrible second stop which allowed Alonso to take the victory.
The British Grand Prix in Silverstone was drama filled. Especially for McLaren. Vettel took the lead of the race in the early stages but a terrible pit-stop threw the win in the garbage. Alonso won the race with 20 seconds in hand. Vettel finished second and a furious Mark Webber was third.
Red Bull issued team orders when Webber was looking to make a move on Vettel on the final lap. They told him to maintain the gap which sent the Australian in an angry feud.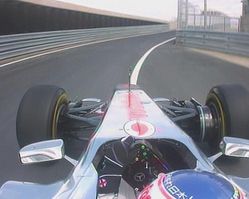 McLaren goofed up when Button came in to pit. The lolli-pop man released Button before the mechanic had gotten the gun on the right front. The wheel almost came off exiting the pits and the Briton retired.
Hamilton was told he may not make the finish due to fuel. He was, but it was a dramatic battle with Massa. They touched each other hard and on the main straight Massa ran wide letting Hamilton take the place by 24 thousandths of a second.
LEFT: Button's tire almost slipped off after his stop.
For more, see the rewiew article on the British Grand Prix later this week.