Race: Hamilton Snatches What Could be One of his Best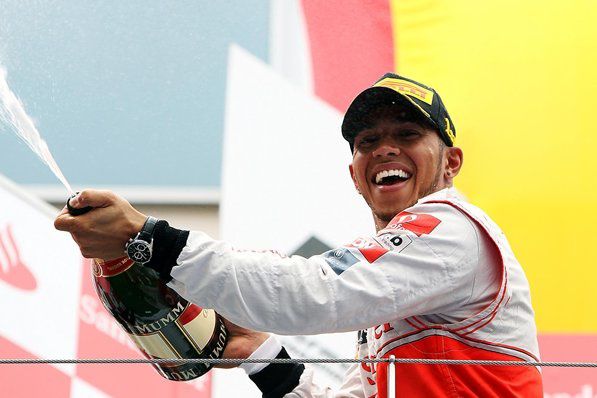 ABOVE: Lewis Hamilton won in Germany in amazing style and Vettel finished fourth.
The podium in Germany was missing one person: Sebastian Vettel. At his home race the German spun and picked up a fourth place from what could have been a fifth if it weren't for jumping Massa in the final stops. Hamilton won a very exciting German Grand Prix and Alonso finished second.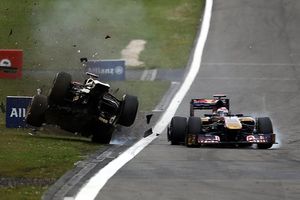 At the start, Webber dropped down to second behind Hamilton and Vettel dropped to fourth behind Alonso. Heidfeld and di Resta locked up and went to the back of the field. Heidfeld had a horriffic accident in his Renault ten laps later. He clipped the back of Buemi and launched into the air and into the gravel trap.
LEFT: Heidfeld had a pretty big moment after the contact with Buemi. However, Sebastien knows what it's like being launched up like that as it happened earlier in the weekend.
The was a good battle for the lead forming between Webber, Alonso, and Hamilton. It was a thriller to watch and Hamilton maintained the lead. Vettel spun after touching the slippery paint on the side of the track. He was lucky that he didn't drop too many positions thanks to that.Button retired on Lap 35 thanks to a hydraulic failure.
Massa was fourth and Vettel was fifth at the end of the race and they both pitted on the last lap. Massa's stop went wrong though. The Brazilian's 5.5 pit stop put Vettel in fourth.
Meanwhile, Lou Ham took a well deserved win in Germany. His drive could have been the best in his career.
For more recap, see the Review for Germany later this week.