Race: Vettel Wins Ahead of Webber, Hamilton Crashes Hard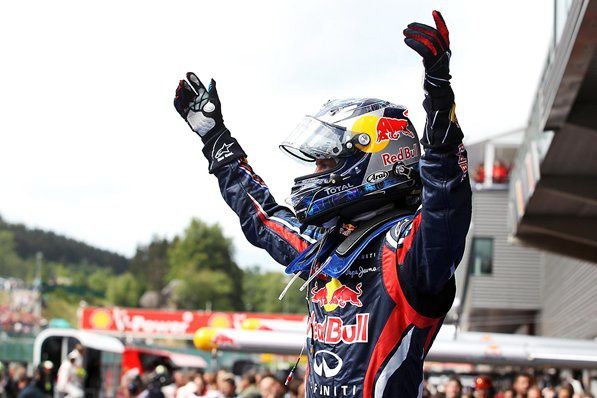 ABOVE: Vettel celebrates a spectacular win in the Belgian Grand Prix.
Sebastian Vettel was back on top and won the Belgian Grand Prix this Sunday. His teammate, Webber finished second completing a dominating race from Red Bull. Button was third but his teammate was nowhere to be found.
At the start of the race, Webber dropped down to eighth from third. Senna and Alguersuari made contact sending the latter out of the race. More contact occured near the end of the field leaving the Lotus drivers in the back. Schumacher, who had to start stone last after crashing out in qualifying after only one lap, took advantage of the chaos.
Buemi retired on Lap 6 after contact with Perez that was fatal to the rear wing. After only a couple of minutes, both Toro Rosso drivers were done.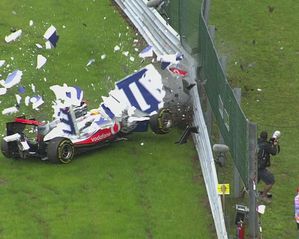 But big moments happened when Hamilton was battling with Kobayashi and had a massive impact into the barrier. The Briton was knocked out for a moment but later escaped from the scene.
LEFT: Hamilton had a huge crash ending his hopes for a win.
For the entire recap of the Belgian GP, see the review coming out later this week and don't forget to keep checking The F1 Hot Spot for more updates and a reminder that the Italian GP is in two weeks. See ya!