Race: Vettel wins, Every Car Finishes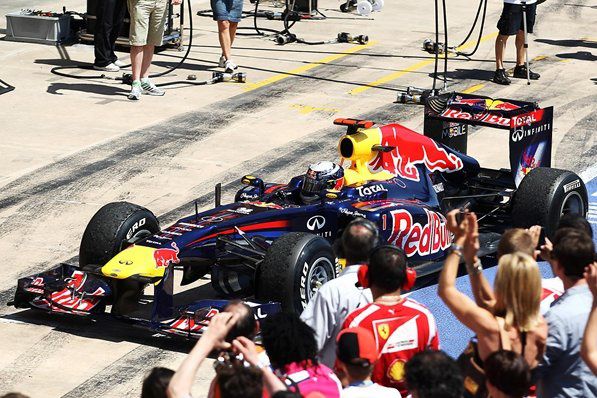 ABOVE: Vettel pulls into parc ferme after a brilliant drive
The European Grand Prix of 2011 ended up going to Sebastian Vettel, increasing his lead in the championship. Every lap except one was led by the 23-year-old World Champ. He also picked up the fastest lap of the race.
Vettel and Webber both made excellent starts and so did the Ferraris. Massa jumped Hamilton and Alonso but Fernando passed Hamilton's McLaren and regained the position he had lost to his teammate.
Heidfeld was the first of the frontrunners to pit on Lap 11. After that, everyone else came into the pits.
Schumacher had just made a stop when Petrov went in front of him and he damaged the front wing of the Mercedes. Michael would need to pit and he would drop to 22nd.
Nobody retired from the race for only the third time in Formula 1 history.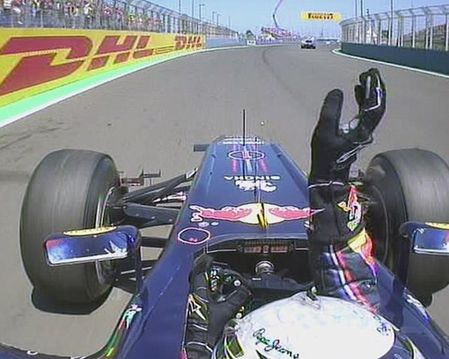 LEFT: Onboard with Vettel as he celebrates