Raikkonen to Race for Lotus Renualt in 2012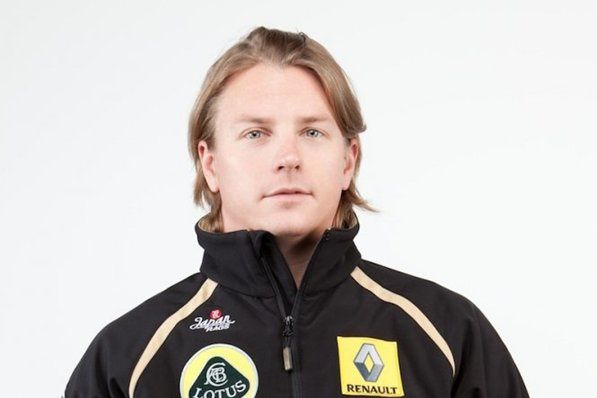 IMAGE [1]: Kimi Raikkonen, Lotus Renault GP
As the silly season continues, a big announcement came up. That announcement was that Kimi Raikkonen would make his F1 return. Not with Williams, like many expected, but with Lotus Renault GP. The Finnish driver has a two-year contract with Renault and excited about his return. "I'm delighted to be coming back to Formula One after a two-year break, and I'm grateful to Lotus Renault GP for offering me this opportunity," said the 32 year-old. "My time in the World Rally Championship has been a useful stage in my career as a driver, but I can't deny the fact that my hunger for F1 has recently become overwhelming. It was an easy choice to return with Lotus Renault GP as I have been impressed by the scope of the team's ambition. Now I'm looking forward to playing an important role in pushing the team to the very front of the grid."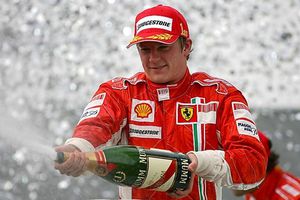 Raikkonen started in F1 with Sauber, and moved up to McLaren and then made his way up to Ferrari in '07 when Schumacher retired. Kimi won the World Championship by one point that year and finished third in 2008. In 2009, the season was more difficult, as the Ferrari didn't have its usual pace. He took one race win in Belgium but announced his departure for 2010. Since then, Raikkonen has been competing in the World Rally Championship and Nascar Truck Series.
IMAGE [2]: Raikkonen sprays the bubbly after winning the title in 2007.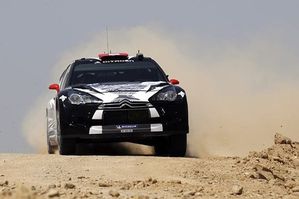 Team Principal, Eric Boullier said, "Kimi's decision to come back to Formula One with us is the first step of several announcements which should turn us into an even more serious contender in the future. Of course, we are all looking forward to working with a world champion. On behalf of our staff, I'd like to welcome Kimi to Enstone, a setting that has always been known for its human approach to Formula One."
IMAGE [3]: Kimi Raikkonen competing in the World Rally Championship.