Red Bull and Vettel - The Champions in Japan?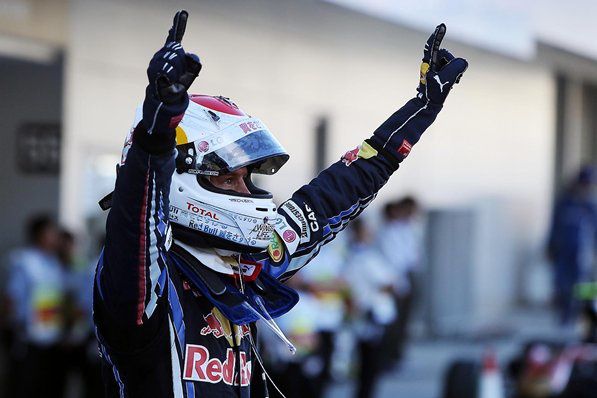 Above: Vettel won the race in the Japan last year but the celebrations might be higher this year.
Sebastian Vettel didn't win the World Championship in Singapore but it is obvious that he will most likely clinch it in Japan. Suzuka is a circuit that suits the Red Bulls in the first place and Vettel won at the track in the past two runnings of it. Red Bull has a slight chance of becoming champion. But if their rivals don't have their best race, they could wrap it up if they score a one-two.
Jenson Button was the man that blocked Vettel from his title in Singapore with a brilliant drive to second place. But the only way he can stay in the title fight is to win the race and make sure Vettel is out of the points. That would be a long shot for the McLaren driver.
Below: This car and team took it to the next level. A level no one else could reach.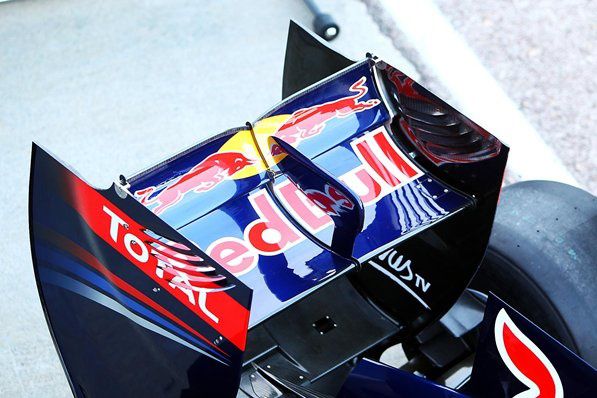 Red Bull Racing was no match for the other teams. Only being beat by rivals five times in the season and never being off the pole. They were truly dominant ever since the season started in Australia and now they are on the route to a second World Championship. It may not happen on the high-speed Suzuka circuit but it will happen soon.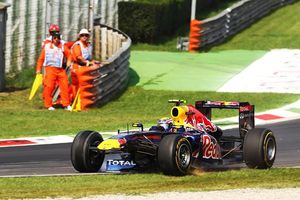 Out of the swan song for Red Bull, one swan has lost his voice and that swan's name is Mark Webber. Even though he's been on the pole three times this season, he hasn't been able to turn his talent and pace into a race win. He's only finished second twice and that is his best result of the season to date. Can Webber start winning again before the season's over? Or is he just going to help Vettel to a World Title?
Left: Webber hit Massa in Italy which led to retirement.
For Vettel, the picture's pretty clear. The Championship is mine if, we finish in the points. And that must be encouraging!