Right Hand Men: Who are the Number Two Drivers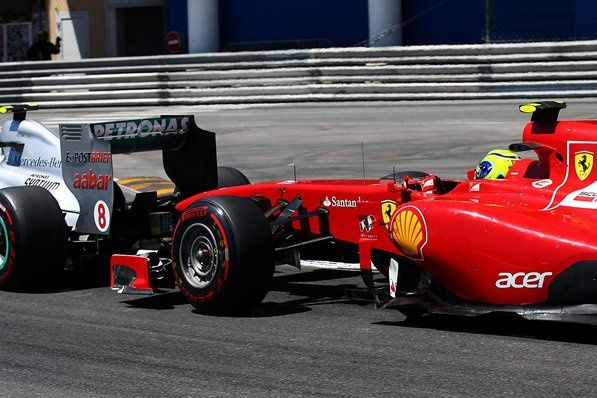 Image [1]: Massa is a clear number two at Ferrari. Here he is shown in Monaco, where he later crashed.
No driver in Formula 1 or any form of racing will ever want to be called "Number 2". It is the name of defeat. It's one name that some drivers unfortunately have. It is clear that they are a number 2 once their teammate is clearly faster and the team delivers order to help their other driver win or do well. It could mean giving up the lead, crashing out, or staying behind someone.
Over the years, some very great drivers have become the shadow of their teammate. Their speed drives right into the other driver. And all everyone talks about is why they've fallen down. Once you have been called or asked if you are a Number 2, you're life and racing career will never be the same.
Ever since his crash in Hungary, Felipe Massa has been a clear servant to Fernando Alonso who could be challenging for wins and championships. All Massa can challenge for is points or a lucky podium so Ferrari takes all that is in him and puts it into Alonso.
Massa became an official Number 2 when he agreed to go with team orders, which was banned at the time, to let Alonso take the lead of the German Grand Prix to boost Alonso's title chances at the end of the season. Massa was told over the radio," Fernando is faster than you." Massa didn't do anything. He thought that that was a warning until he heard," Felipe. Fernando is faster. That is 1 second a lap. Can you confirm you understood this message?" Massa then moved over and that was the moment everyone was shocked. Rubens Barrichello said, "I thought Ferrari had changed. But they haven't. They certainly haven't."
Ever since the moment in Hockenheim, Massa hasn't been the same person. I have a quoted press conference interview with Massa at the 2010 Hungarian Grand Prix. Q: "Felipe, many have claimed that you are a number two driver to Fernando since that incident in Germany. Do you feel the same?" A: " No, I am not a number two. You will know when I am a number two because when I know I am, I will not race anymore. I won't stop racing as long as I'm not a number two."
Now in the 2011 season, Massa has been in the shadow of his teammate but no more incidents have happened. He is still waiting for a podium this year which might not be a good sign.
One incident that proved another number two in the field did happen this year and it happened in Britain. The team on top has created another right hand man. Red Bull had used orders in Britain that drove Mark Webber bonkers.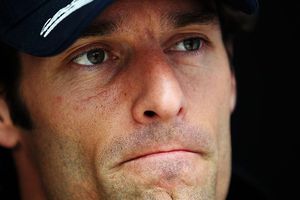 Webber had the pressure of being the teammate of Sebastian Vettel but nobody thought that Red Bull would use Webber to help Vettel.
Webber had been up at the top in 2010 and an accident in Korea could have cost him the title to his teammate. He had also always liked Red Bull because they were fair and treated their drivers equally. Well, since they had a star driver on their hands, Red Bull must've forgotten about fairness and thought more of the title.
Image [3]: Vettel and Webber used to be The Pair of Kings but now it's The King of Racing and the Prince.
Webber was catching up on Vettel during the closing stages of the British Grand Prix and some people thought that Webber would have a go for it. They were right. Webber was trying desperately hard to get around Vettel when his team came on the radio and said, "Hey, Mark we need to maintain the gap, we need to maintain the gap. Stay behind Sebastian." Webber finished third in the race but it felt like last.
Mark Webber still hasn't won a race in 2011 and his teammate has won nine. Now most people think he won't win this season and that he is just trying to help Vettel grab as much points as possible for the rest of the season. We can see how each driver does in Japan and see what they do to help their teammates finish in better positions.