Sauber Takes Cover off the C31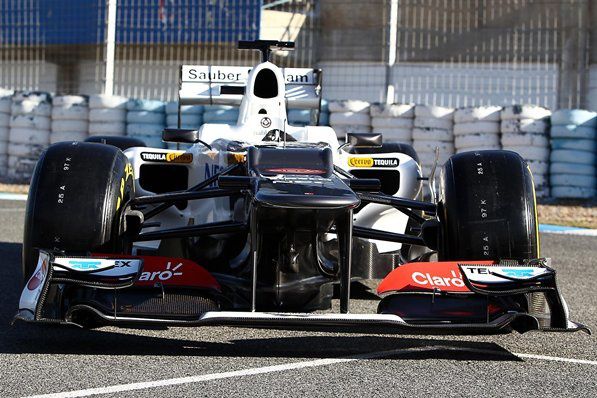 The platypus nose or "stepped nose" has become a regular element on the new 2012 cars. Eight teams have launched their title challengers and seven have included the new feature. One of those seven teams was Sauber, who took the cover off their car at Jerez. Kamui Kobayashi took the new C31 for a spin on the track while Toro Rosso launched their new car in the Jerez pit lane.
Kobayashi gave his comments about the upcoming season, "2012 will be not only my third season in Formula One, but also my third with the same team," said the Japanese driver. "We've been through a lot together and can benefit from our shared experiences. In my first year with the team we had a bad start but a good second half to the season. The second year was the exact reverse. In our third year together we should be a reliable bet to finish consistently in the points. I'm really looking forward to the new season with the Sauber F1 Team."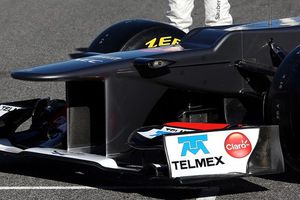 IMAGE [2]: The stepped nose on the Sauber C31
Kamui's teammate, Sergio Perez also gave his 2012 thoughts, "My first year in Formula One felt like three years, there were so many new things to take in. But now I feel like I've arrived in Formula One and I'm determined to take a step up in 2012 and achieve better results for the team on a regular basis."
Sauber has a different color scheme from previous years, and I wouldn't say I really like it. It's based on the same colors from 2011, but the way they executed it didn't really catch my eye in a good way. However, in Formula 1, color and looks aren't what count. What does count is how fast they are. And that will be a question defined in Australia.