Straights Behind, Turns Ahead - Abu Dhabi Analysis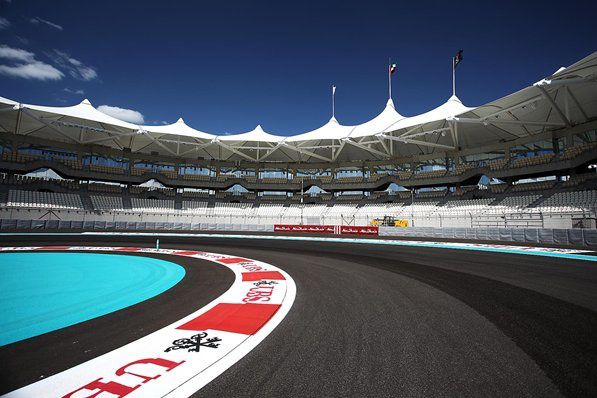 IMAGE [1]: The hairpin at The Yas Marina Circuit
Drivers and teams have arrived in the paddock which means that the Grand Prix of Abu Dhabi is underway. Before the cars get on track and the drivers to start racing, there is time to take a look the the thrilling Yas Marina Circuit. There has only been two Formula 1 races held here previously but this race track already has a lot of memories and drama on it. Here is a quick analysis of the track.
The circuit is 5.55 kilometers which doen't make it too long but it isn't too short either. Since the circuit is 5.5 kilometers, there are 55 laps in the race. That makes the total race distance 305.355 kilometers which is long enough to have the race end in the evening. The lap record was set by Sebastian Vettel in 2009, which was the first time Abu Dhabi hosted a race. The record is 1:40.279. The Red Bull of today could well be the new record holder by the end of the weekend.
Here is a lap onboard with Sebastian Vettel's pole lap in the Abu Dhabi Grand Prix.