The Podium Has Been Ruled Out - Fry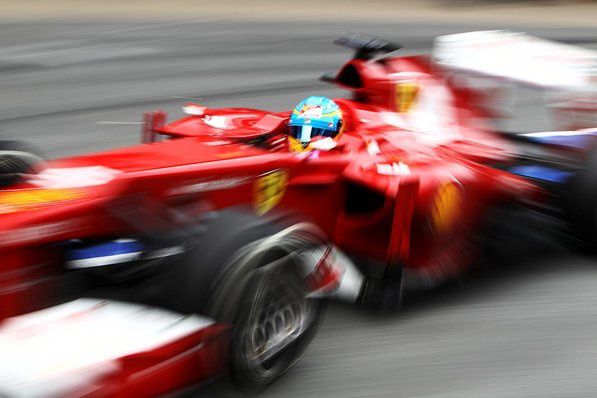 Ferrai technical director Pat Fry says that based on the team's performance in pre-season testing, Fernando Alonso and Felipe Massa won't be achieving podium finishes at the season opener in Melbourne. Fry had also said the F2012 hadn't worked up to everyone's expectations and didn't have the "aggression" that Ferrari was hoping for. He mentioned that the mechanics would have time to work on the car further in Maranello, but it would be very risky right before the start of the season.
This hadn't been the first time this year that Ferrari had noticed their lack of pace. Earlier on, they had changed the exhaust positioning in hope to gain more downforce. However, it slowed the car down even further rather than giving them the edge. Alonso and Massa just had to watch in dispair as teams like Force India and Toro Rosso were setting times over a second faster than them. Fry thinks that they will be able to claw back after the first few races, but by then, other teams could be well ahead.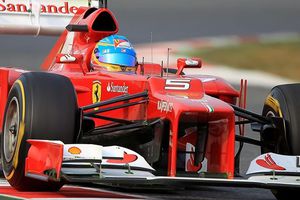 Fry made all his comments clear. "In the hunt for the podium in Melbourne?," he said. "At the moment I'd say no. We are disappointed with the performance level seen at these tests and I think we have a lot of work ahead of us. In testing, you can only make assumptions regarding what fuel loads the other cars are running and it will only be in Melbourne that we will get a clear answer as to whether we have to be very disappointed or just a little, how far we really are off the front runners and consequently how much ground we have to make up to get there. Clearly the decision relating to the exhausts that we took last week meant we took a few steps backwards in terms of development. How much? Difficult to say right now. We have been working on the current configuration for really just two weeks. We found a bit of performance but there's no doubt that the original solution is the one that gives the most. I think we can claw back, at best, at least 25 percent of the downforce we had last year, even if we need to see what that costs us in fuel consumption and corner turn-in stability. At the moment it's still causing us problems, but it's the most obvious way to try and improve performance and increase aerodynamic downforce. We will continue to work on it, as indeed will all the others. We must improve in general the level of aerodynamic downforce on the car, but we are well aware that the pace of development is more or less the same for everyone. We will have a few updates for Melbourne, basically aimed at readapting the car to the exhaust configuration we have chosen to run for at least the first four races of the season. (But) the Mugello test will be useful to try new parts, because it is always difficult to introduce major developments during a race weekend."
Ferrari have 10 days to work on the car in Maranello, and then the 2012 Formula One Season will be go!