The Red Bull RB8 is Revealed Online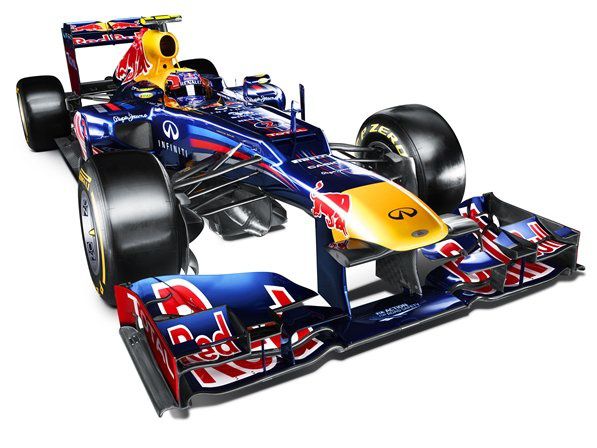 The most important launch of 2012 could be the Red Bull RB8. Fitted with the ugly stepped nose, the new Red Bull just leaves a bunch of questions to be asked. The first would be, is this the car that will defend back to back World Championships? By the looks of it, the answer is still "no idea". But looks don't matter, speed does. But if they don't have that at the first few races, other teams would pull ahead.
The second question is one that can be answered right now. Does it look good? No, it's hideous. It looks as if a chunk of the car was left at the factory. It's missing something. The rest of the car looks beautiful and if it's fast, that would be great because the other cars would just see the rear end of it. But there's no telling if it would be slow either. The platypus nose is a completely different aerodynamic setup in which the speed of it is still indefinite.
The team principal, Christian Horner gave his comments about the RB8, "I think Formula One is set for an exciting year and at Red Bull Racing our goals and objectives are to try and stay ahead of our rivals and build on the success that we have (had) and build on the lessons that we've learned in 2011. That led to a big rethink over the winter. "Whether that will affect us more than other people is difficult to know of course. We designed the RB7, last year's car, around that exhaust position and were probably the only people to do so, so it may be that we've lost more than other people through that. Only time will tell."
Is this the car that will bring the third World Title to Red Bull? I couldn't put it any better that Christian Horner. Only time will tell.