Touching Two: What is it Between Massa and Hamilton?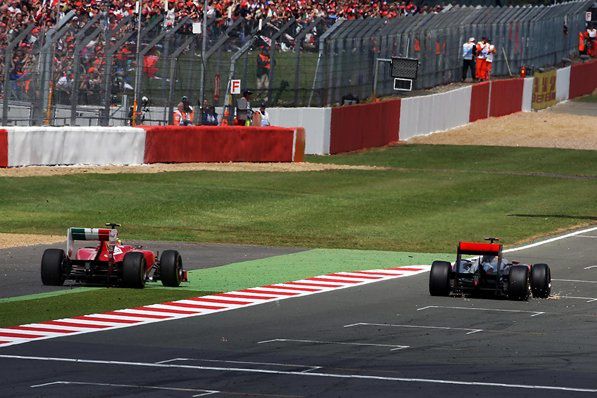 Image [1]: Massa and Hamilton have run into each other five times this season. Here they are at the end of the British GP
As proved once again in India, Felipe Massa and Lewis Hamilton have a very large rivalry. The two have come together several times over the course of the season and have shown some anger on and off the track. They were both big rivals for the World Championship in 2008 when Massa clinched the title with a win but Hamilton regaining the title after Glock ran wide and let Hamilton past. But now, three years after that, the two drivers still have negative feelings for each other and it just happens that they make contact so often. So, what is it between Massa and Hamilton?
Scuderia Ferrari and McLaren International had been foes ever since both teams made it into the sport. They were both competitive for the title and their rivalry could have started when one or the other missed out on the drivers or constructors title while the other took the crown. That proved a small point about Massa's and Hamilton's rivalry in 2008 when they were battling it out for the title. But there could be more to it that just the teams being rivals.
Everyone knew that it was going to be close going into the season finale in Brazil. Hamilton was leading the championship but Massa had the advantage of pole position. Massa cruised on to a east victory over thirteen seconds clear of second placed Fernando Alonso. Hamilton was sixth which meant that Massa was champion, but Glock was struggling on dry tires and ran wide and let Lewis through. Massa and Ferrari were celebrating as if they won the championship but McLaren were too. Ferrari later found out that their driver wasn't the champ. The title was settled by one point and something says both drivers had a little chat afther the race.
The two didn't get to fight much when Massa was involved in a freak qualifying accident during the Hungarian Grand Prix. He was driving at over 200mph when a loose spring off Rubens Barrichello's Brawn fell off and struck Massa in the helmet. He fractured his skull and would miss the remainder of the season. Meanwhile, Hamilton won the Hungarian Grand Prix without Massa and won again in Singapore.
Massa's return to Formula 1 was amazing when he qualified on the front row in the Bahrain Grand Prix. He would start right in front of fourth place Hamilton. Hamilton was the least of Massa's worries. He was set to fight for the lead with his teammate and Vettel. It was hard to fight with Vettel when Seb pulled away. Meanwhile Hamilton dropped a place when lunging on Massa. The race went on smoothly and when Vettel had mechanical failures it was up to Ferrari to get the perfect result. Massa finished second ahead of Hamilton.
Massa got a few more podiums which put him into a brief lead at the top of the Championship Tables, but Hamilton picked up two wins in Turkey and Canada and that launched Lewis to the top. Soon, Massa became too far back in the title chase and the two didn't never really got close to each other again.
The same situation happened in 2011 where Massa was far behind and Hamilton was up front. But they often raced each other wheel to wheel and they made up a new way of showing their rivalry. They made contact and they made it a LOT. They touched in Monaco and Massa crashed out later that lap, and they made major contact in Britain on the last lap fighting for fourth. They touched in Singapore and that sent both drivers into their biggest anger.
Image [2]: Massa and Hamilton could set a record for most contact made between the same two drivers.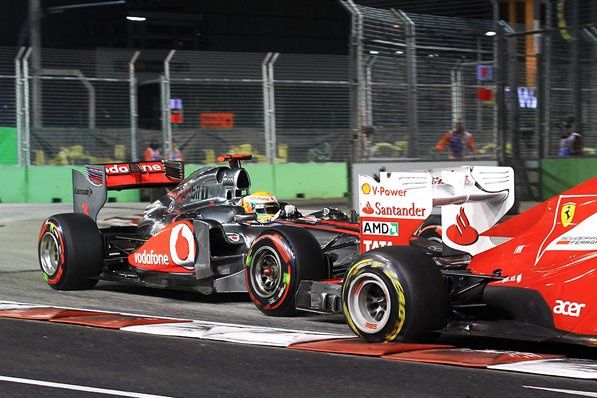 They also touched in India which makes the question louder, What is it Between Massa and Hamilton?