Unfinished Dream: What Happens in Austin Stays in Austin [Part 2]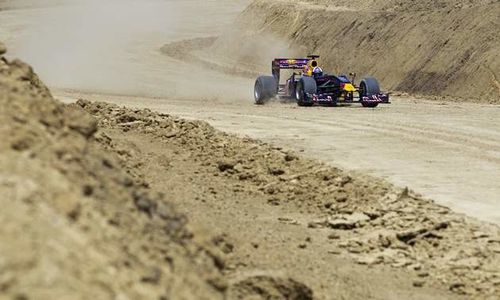 IMAGE [1]: Coulthard puts a lap around the unfinished Circuit of the Americas.
The Circuit of the Americas in Austin, Texas could be related to a human situation. The track is dying in the hospital but still has consciousness at the moment. Its chances are slim, bu it hasn't been pronounced dead quite yet. The chances of it making it out alive are almost zero, but there is still that slight chance. The new Circuit of the Americas has one week to either live, or die. Whether it happens or not, can only be answered by time, and there isn't much of it.
Everyone was excited when Texas announced that they were going to build a race track that would be home to a United States Formula 1 race. Now everyone is worried, that the race isn't going to happen, and that the sport of racing will die in Austin. The Circuit of the Americas could've changed the whole world of racing, but now, the final straw has built a black cloud over sunshine filled Texas.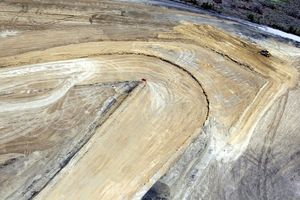 Sunshine filled Texas gets to make the final decision. Sunshine filled Texas has the final word. Sunshine filled Texas says yes or no, both would be very emotional answers for opposite reasons. Bernie Eccelstone won't wait he rest of his life for an answer, so he has put a one week deadline for the decision that sunshine filled Texas has to make. The idea of Formula 1 coming back to the USA is so close but so far away, and that is why this answer will be dramatic.
There is one more chance for a United States in New Jersey in 2013. The FIA has confirmed the street race as a part of the 2013 calendar, but financial issues might play another part in whether the race happens or not.
This is the first and might be the last time a Formula 1 car drives on the Austin track. Here is David Coulthard's demo on the Circuit of the Americas.