Weather, Safety Car, and Pits - Twists in Suzuka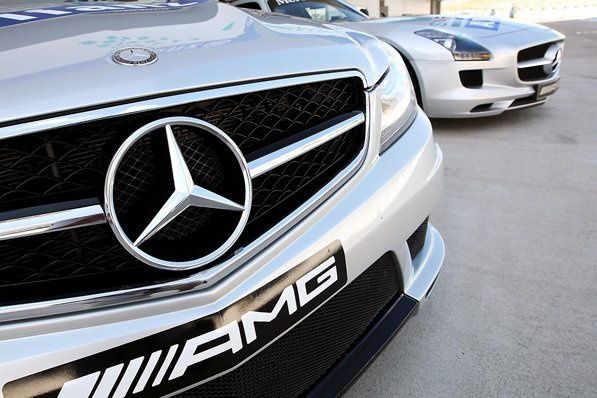 Image [1]: The safety car could play effect in the Japanese Grand Prix.
The Japanese Grand Prix held at Suzuka is right around the corner and there have been a few questions about what different strategies and accidents could put a twist on the race weekend. These twists could or could not help reigning champ, Sebastian Vettel, who might very well clinch a second World Championship.
Over some of the past runnings of the Japanese Grand Prix, weather has played into the hands of different drivers. Sometimes this weather is torrential rain, or blazing sun in the drivers' eyes. Some drivers have been able to work out these difficulties enough to win races, or pole positions. Any driver can do it, wether it will be Vettel, Button, or even Kobayashi, and Trulli, we can't tell.
The safety car might put a few miles on over the weekend. Suzuka has been home to some massive accidents and pouring rain, and the safety car has done it's job over the past decade. Last year, during qualifying, the safety car did the most laps of any driver in the paddock over the weekend. It spent hours out on the soaked track to see if it was safe to fly the green flag. It also did some laps after a start line collision involving four cars occured.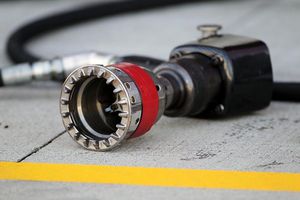 Pit and tire strategy will also be a big key. Pirelli has brought in the medium tire marked with the white printing, and also the soft tire, denoted with the yellow marking. Drivers will have to keep a good tire strategy in mind, because these tires could wear out on the high-speed Suzuka track. This could fall into Button's hands which would be helpful to stop Vettel from a title clinch. But nobody knows for sure so lets keep an eye out.
Image [2]: A McLaren pit gun. Work in the pits by all the teams will be crucial.
As a reminder, here's a schedule for the Japanese GP:
Fri Prac 1: 10am JPN; (Thu) 9pm EST; (Thu) 6pm PST
Sat Qual: 2pm JPN; 1am EST; (Fri) 10pm PST
Race: 3pm JPN; 2am EST; (Sat) 11pm PST