Young Driver Testing: Vergne and Red Bull - Unstoppable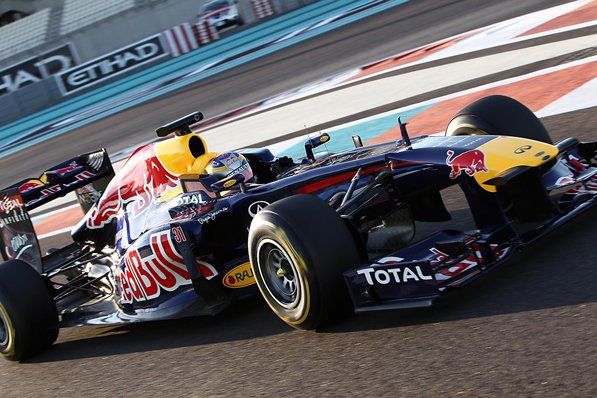 IMAGE [1]: Jean-Eric Vergne, testing for Red Bull, puts in a hot lap.
There hasn't been much action with the normal Formula 1 field, but there has been plenty of action in Yas Marina, where the young driver tests are held. Each team has one test driver or more to go out and set hot lap times in Yas Marina to see who is fastest. Sometimes these tests can help one of the drivers into Formula 1. It probably will for Jean-Eric Vergne. The Frenchman has dominated the testing sessions for Red Bull as well as setting a 1:38.9 in the final session. He has been the man to beat in testing, just like Sebastian Vettel has for the regular season. There were some more surprises further down the field, however.
Ferrari has been doing well at the tests, with their one and only test driver, Jules Bianchi. Bianchi has usually been the second best driver behind Vergne, putting his Ferrari second in the first two sessions. In the final session however, Mercedes and Sam Bird took second from Jules and left Yas Marina on a high note.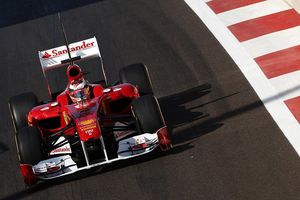 Bianchi didn't do that bad though, putting in a 1:41.3.
IMAGE [2]: Jules Bianchi, in the second testing session where he finished second in the time sheets.
McLaren drivers Oliver Turvey and Gary Paffett were off the pace in testing. After testing came to a close, their average best result was around "mid-pack". Gary Paffett was the better of the two, but Turvey wasn't too off the pace. McLaren hope it was just their testers, because they wouldn't want a bad result in Brazil.
Another team that did well was Force India, who seem to be leading the charge of taking that sixth place in the Constructors Championship. They occasionally has drivers that were faster than the McLarens or right up with them. Max Chilton had the pace all weekend and might get a driver with Force India if Sutil's things don't go his way. He might get a drive with another team too, because his talent has been shown.
Williams was surprisingly fast in testing, being way off the pace in the regular season. Their times put them into prime position to be called to higher part of the midfield. They were still a few seconds off Red Bull's pace, but way faster than those of Sauber, Renault, and Toro Rosso. Will this pace that the team is showing in testing pay off in the final race. Rubens Barrichello will sure hope so for his home Grand Prix.
IMAGE [1]: Mirko Bortolotti drives the Williams in the third testing session.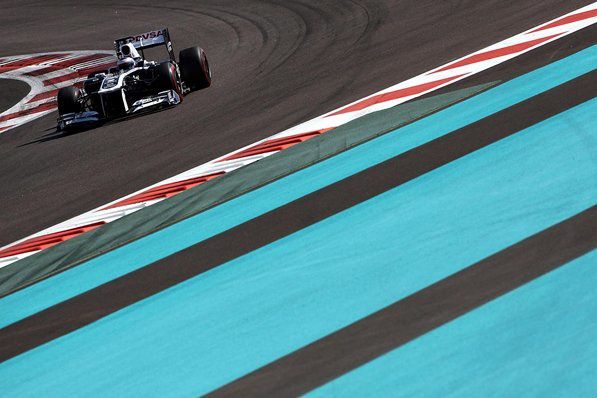 Well, testing is over, back to the normal field, but keep track of these names because you might see them debuting real soon.