Germany Review: It's Totally ON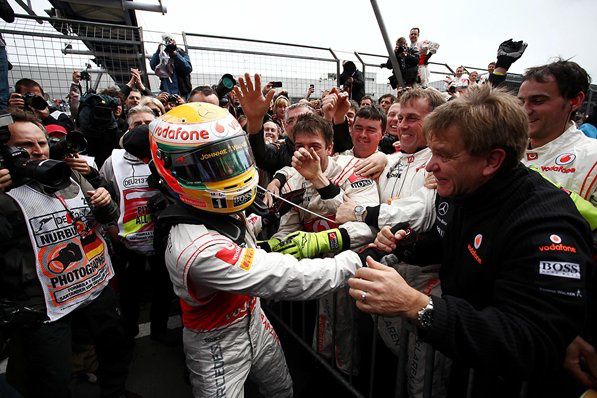 ABOVE: Lewis Hamilton gave it his all and won the German Grand Prix
Vettel dropped back considerably at his home race in Germany. He started from his worst position on the grid so far and finished his worst position of the year. Red Bull have been shocked to admit that their rivals have the pace to beat them now and that needs to change.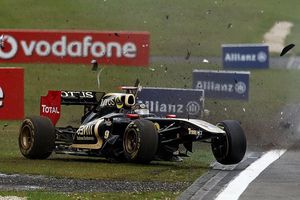 After the start of the race. Heidfeld was clipped by di Resta and spun. He was about to receive a drive-through when he was launched into the air and into the gravel trap. Buemi would be given a five-place penalty on the grid in Hungary thanks to causing the incident.
Webber was the first of the front runners to pit. His strategy had played out fine when Hamilton came in. The Red Bull racing driver had jumped the McLaren in the stops. Soon, the two broke into an amazing battle, with Alonso in both of their mirrors. It was great to watch and Webber maintained the lead.
At the second stops, it was the same order. Webber went in first, and Hamilton came in to box after. But this time Alonso was a bigger factor. As the race leader, Alonso had gotten by Hamilton when he was exiting the pits but the McLaren achieved a move that Webber had failed the lap before. Hamilton glided by Alonso on the outside and took the lead.
Vettel had not had his best race at all. After fighting with Ferrari number two, Massa, he spun. Luckily for him, he didn't drop too many positions. He was totally off his pace too. Cars that he would be lapping were passing him. Thankfully, his day in the pits was fine. Every stop was sub-four seconds. In fact, one of his stops finally gained fourth place ahead of Massa when they both pitted on the last lap.
Meanwhile, Hamilton took the win at the Nurburgring, an excellent performance ahead of Alonso and Webber.