Qualifying Review: Is This Where McLaren Overtakes Red Bull?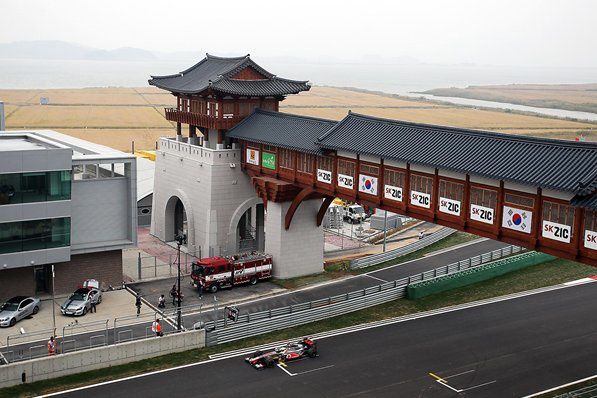 Image [1]: This was the exact moment that Lewis Hamilton stopped Red Bull's pole streak.
The results in Qualifying had a bit of a twist to them. McLaren and Lewis Hamilton fought hard and snatched pole position for the first time since Canada 2010. Vettel finished two tenths of a second behind Hamilton's McLaren. Button qualified third with a time of 1:36.126. Daniel Ricciardo didn't set a time in Q1 but will be allowed to race on Sunday under the stewards discretion.
Red Bull Racing was off the pace all weekend in Korea. Their rivals were excelling and beating them. They would never want to admit that they aren't the fastest cars on the track anymore, but that could be the truth. Red Bull could be falling off of McLaren's pace at the 2011 Formula 1 Korean Grand Prix.
Considering their one-year history here at Yeongam, this might not come as a massive surprise. Korea wasn't Red Bull's track last year and it hasn't gotten any better for them this year. Last year, both drivers retired from the race. Vettel pulled off out of the lead with an engine failure and Webber crashed out on lap 18 in the wet.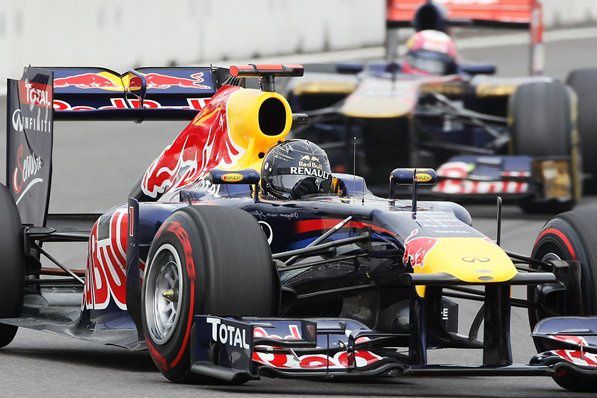 Image [2]: Vettel, Webber, and Red Bull were off their normal pace ever since they rolled into the paddock.
This year wasn't all that better. Wet weather hit on Friday and Vettel was in the top three in practice but was still way off the margin that their usually is. Saturday was even more dominant for McLaren. Button topped the final practice session and Hamilton creamed everyone in Qualifying. Will Red Bull reclaim themselves in the race? Or has their pace fallen behind McLaren for good?