Can Mercedes Produce a Winning Car in 2012?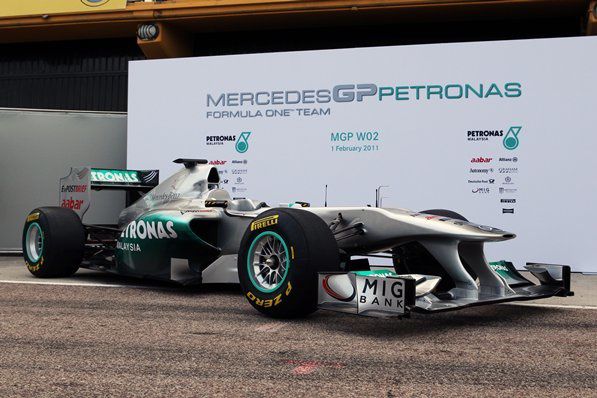 IMAGE [1]: The 2011 Mercedes is revealed, 1, February, 2011.
Mercedes GP Petronas was once a winning team. When it still had the name, Brawn GP, they were winning races, taking poles, and winning Championships. When they were bought out by Mercedes, both their 2009 drivers left, and were replaced by two German drivers, both who many thought would win races. They both had the speed, but the car they were driving didn't. Nico Rosberg was on the podium in 2010, but Michael Schumacher hasn't been that high off the ground for a while. In 2011, the car was very good looking, possibly the best looking of all the teams. Unfortunately, it still wasn't a winner, and that's what Mercedes is targeting for 2012.
Third time's a charm could be the situation for Mercedes. They might finally see what Red Bull are doing to go fast an at least be able to challenge for wins. And if the car is as good looking as the year before, then it would be an amazing show up at the front for the fans. Ross Brawn has what it takes to lead a team, and he has what it takes to point out to the mechanics the twists and turns of designing a winning car again.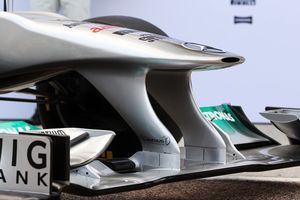 IMAGE [2]: This could be the best feature of the whole car. It really was a silver arrow.
Mercedes are debuting their new car at the second winter test and we'll see what their choices of design are there. But if they could make the package of the original silver arrow: wins, looks, and sounds, it would be the best out there on the track. What do you think? Will the new Mercedes be the one? Or will it remain as the fourth best team?