Caterham Reveal a First Glimpse of the CT01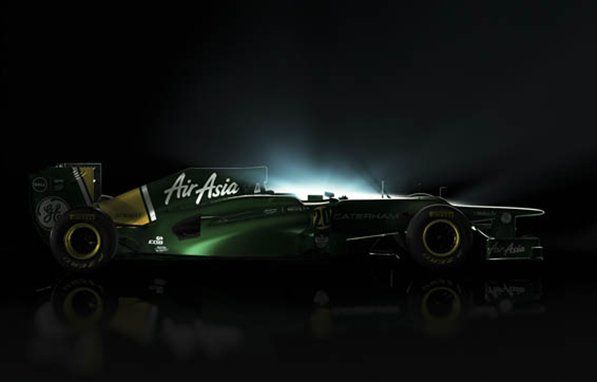 Testing is still a little ways away but that doesn't matter for Caterham as they show the first pictures of the all new CT01, the first 2012 car to be launched. Despite losing the Lotus name, Caterham opted to stick with the green and yellow livery for next season. They also don't have all their sponsors branded on the car yet, but it has only been the second day out to the public and they have plenty of time to make minor changes to the looks.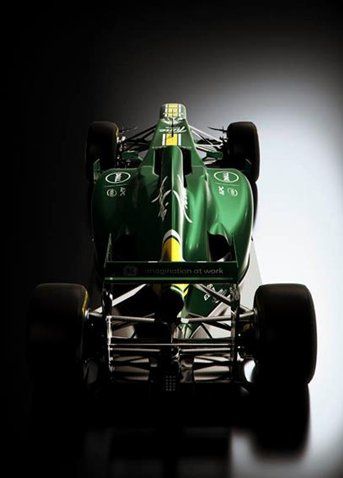 IMAGE [2]: A look at the new Caterham from the back.
As you might have noticed, the front end of the car has a design that is unfamiliar, but it doesn't mean that it's not fast. It'll be interesting to see how well the car does at the first test against teams such as Red Bull and McLaren, or against Toro Rosso and Sauber. Mike Gascoyne says they should be fighting with the midfield and scoring points regularly. "The design of the car has been progressing since early 2011," he explained. "It's the first year of real stability for us on the technical side, and by keeping the Renault Sport F1 engine and Red Bull Technology gearbox, we know exactly what we're working with and what we can expect. Each year so far we've effectively not only had a new design team but also a new gearbox and engine combination. Now, however, we have a very stable design team under our technical director Mark Smith, and this means we can take a much bigger step forward in terms of the detail of the design. Towards the end of last year it really started to affect us racing with the midfield cars. It hurt us in qualifying and in our eventual race positions. At the last race in 2011, Heikki made a good start and gained a lot of positions but then lost out by not having KERS. Having KERS embedded into our 2012 car is another good step forward for us. We had our best ever qualifying in relation to the cars ahead of us in Brazil, and with KERS we could have possibly out-qualified a few of them. So, again, we have another good reason to be very positive about 2012."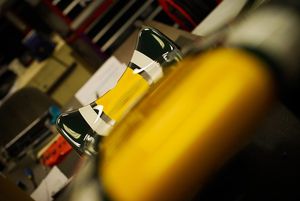 So, will this new car be fighting with the midfielders like Gascoyne hopes and expects? Of course after the cars launch, you want to see them perform. But you can't. Not until the first test in Valencia. And at that first test, we will all know if this is the year that Caterham F1 Team will score their first Formula 1 points.
IMAGE [3]: A look at the new nose of the Caterham CT01. It sure is funky looking, but it may be quite fast.