Qualifying: Vettel leads Red Bull Lockout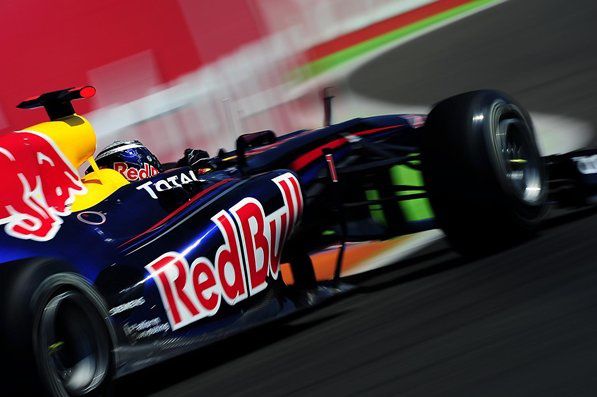 ABOVE: Vettel sets a storming lap in Q3 to claim pole and a track record
Qualifying once again proved that Red Bull were the team to beat as they locked out the front row once again. Vettel clearly dominated to take a pole that deserved to be his.
In Q1, Massa used a set of soft compounds to set the fastest time of the session but the move on tires wasn't that strategic for the race as he only has a certain amount of tires left of the weekend.
In the middle of Q2, Maldonado had problems and stopped in a pretty bad position on the track. The red flags went out as the car was removed.
Sutil and Heidfeld both made it into Q3 but they knew that they wouldn't be fighting for pole so they didn't even go out for a run in Q3 to save their tires for the race.
BELOW: The top three qualifiers for the European Grand Prix